Substation Automation System
Thai­land
Project start: Decem­ber 2013
iGrid prod­ucts involved: iCon­trol — Sub­sta­tion Edi­tion, iRTUe and iRTU
Num­ber of sites: three sub­sta­tions in 2013, 10 dur­ing 2014
Num­ber of data points: Up to 2000 I/O points per substation
Pro­to­cols: DNP3.0 and ModbusRTU
iGrid's iCon­trol SCADA, iRTUe and iRTU have become part of the stan­dard infra­struc­ture to be used for HV SAS (Sub­sta­tion Automa­tion Sys­tems) of a Thai gov­ern­ment enter­prise in the util­i­ty sector.
The iCon­trol SCADA and iRTUs con­trol meters and pro­tec­tion relays from dif­fer­ent man­u­fac­tur­ers (ABB and Siemens) using com­mu­ni­ca­tion pro­to­cols like Mod­bus and DNP3.0. The data col­lect­ed from the IEDs (meters and pro­tec­tion relays) is sent to the con­trol cen­ters via DNP3.0.
Oth­er require­ments of the project com­prise the use of redun­dan­cy schemas, ser­i­al com­mu­ni­ca­tions encap­su­lat­ed in TCP, and the use of line print­ers.
More solutions for smart grids, substations and energy plants
iGrid T&D's SCADA, RTUs, sub­sta­tion gate­ways, pro­to­col con­vert­ers and bay con­trollers sup­port both IEC61850 client and serv­er com­mu­ni­ca­tion capa­bil­i­ties. When act­ing as IEC61850 servers, our solu­tions are able to map any exist­ing IED to IEC61850 log­i­cal devices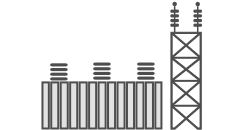 IEC61850, IEC60870‑5–104 and DNP3.0 (as well as oth­er com­mu­ni­ca­tion pro­to­cols) are used world­wide for sub­sta­tions' automa­tion. iGrid T&D solu­tions use all of them to have a com­plete­ly inter­op­er­abil­i­ty with any oth­er vendor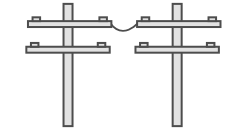 Our solu­tions ful­fill the stan­dards required by elec­tri­cal com­pa­nies for the con­trol of Medi­um Volt­age grids (MV/LV sub­sta­tions). Our devices are capa­ble to adapt to dif­fer­ent com­mu­ni­ca­tion media (e.g. ser­i­al, Eth­er­net, GPRS/3G, PSTN) and able to han­dle mul­ti­ple com­mu­ni­ca­tion pro­to­cols (e.g. IEC60970‑5–104, DNP3.0)
Our smart meter­ing solu­tions sup­port the most pop­u­lar meter­ing pro­to­cols (IEC60870‑5–102, Mod­bus and DLMS) and mul­ti­ple com­mu­ni­ca­tion media. iGrid T&D is work­ing with the most impor­tant meter man­u­fac­tur­ers world­wide to col­lect and deliv­er meter­ing infor­ma­tion to the elec­tri­cal market
Retro­fitting elec­tri­cal facil­i­ties means to use the newest devices togeth­er with the old­est ones. For these projects, flex­i­ble and adapt­able pro­to­col con­vert­ers are vital devices.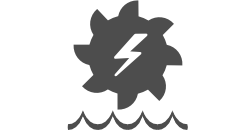 Hydro­elec­tric gen­er­a­tion plants require remote con­trol fol­low­ing the elec­tri­cal sys­tems stan­dards, but a high­er degree of automa­tion is request­ed, as spe­cial pro­ce­dures are request­ed for actions like dams open/close, gen­er­a­tor start/stop, etc. iGrid solu­tions will give you easy tools to auto­mate small and big hydro­elec­tric gen­er­a­tion plants
Do you need more information? Just contact us
Basic infor­ma­tion about our data protection:
Insti­tu­tion in charge: IGRID SL. Pur­pos­es of data pro­cess­ing: Cus­tomer con­tact. Archived data loca­tion: Raio­la Net­works SL (UE). Per­son­al data retain peri­od: Until removal request. Rights: You can exer­cise your rights of access, rec­ti­fi­ca­tion, can­cel­la­tion and opposition.