The GOOSE (Gener­ic Object Ori­ent­ed Sub­sta­tion Event) pro­to­col is a com­mu­ni­ca­tion mod­el defined by the IEC 61850 stan­dard, which uses fast and reli­able mech­a­nisms to group any for­mat of data (sta­tus, val­ue) into a data set and trans­mit it through elec­tri­cal net­works with­in a time peri­od of 4 milliseconds.
It is most com­mon­ly used for data exchanges between IEDs (IED – Intel­li­gent Elec­tron­ic Device) in elec­tri­cal sub­sta­tions over Ethernet.
IEC 61850 MMS (Man­u­fac­tur­ing Mes­sage Spec­i­fi­ca­tion) is a client/server based pro­to­col for com­mu­ni­ca­tions between IEDs (IED – Intel­li­gent Elec­tron­ic Device) and high­er lev­el enti­ties (such as RTUs and SCADAs) over Eth­er­net that is part of the IEC 61850 stan­dard for com­mu­ni­ca­tion tech­nol­o­gy in substations.
It is mapped onto TCP/IP and allows to access the serv­er through its IP address in order to write/read data and exchange files.
The IEC 61850 stan­dard for sub­sta­tion automa­tion spec­i­fies a stan­dard­ized Substa­tion Con­fig­u­ra­tion Lan­guage (SCL) to trans­fer device descrip­tions and com­mu­ni­ca­tion para­me­ters amongst dif­fer­ent vendors/ manufacturers.
SCL files define sev­er­al capa­bil­i­ty sub­sets for the IED to instan­ti­ate its capabilities.
The IED Capa­bil­i­ty Descrip­tion (ICD) file is a spe­cif­ic type of SCL file, which are the con­fig­u­ra­tion files defined by the IEC 61850 stan­dard for mod­ern sub­sta­tion automation.
It is usu­al­ly sup­plied by man­u­fac­tur­ers and defines the full capa­bil­i­ty range of an IED.
Log­i­cal nodes (abstract data objects) are the main ele­ments of the vir­tu­al object-ori­ent­ed IEC 61850 mod­el, which con­sists of stan­dard­ized data and data attributes.
They can rep­re­sent switch­es in the grid, sen­sors, com­mu­ni­ca­tion inter­faces, or sim­ply con­tain descrip­tions of devices.
iGrid Solutions and Applications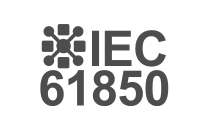 Automation with IEC 61850
The IEC 61850 stan­dard is enabling new opor­tu­ni­ties for ven­dor inter­op­er­abil­i­ty and advanced sub­sta­tion automa­tion. Find out how you can take advan­tage of IEC 61850 with easy-to-use and adapt­able solu­tions for a sim­ple migra­tion or retrofit.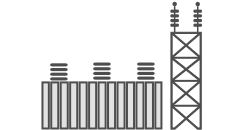 HV Substation Automation
Pow­er­ful sub­sta­tion automa­tion sys­tems often han­dle numer­ous com­mu­ni­ca­tion pro­to­cols and media with­in one net­work, which can result in expen­sive and com­plex projects. Avoid these prob­lems with inter­op­er­a­ble tech­nol­o­gy and smart con­fig­u­ra­tion tools.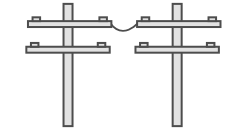 MV Distribution Grid Automation
It is often dif­fi­cult to find the exact solu­tion you need in a MV appli­ca­tion, lead­ing to high­er costs than nec­es­sary. With our scal­able and adapt­able solu­tions you will be able to only pay for what you real­ly need, with­out com­prim­is­ing on qual­i­ty or security.

Photovoltaic Power Station
Using an open and scal­able SCADA sys­tem to mon­i­tor and con­trol a PV plant comes with many ben­e­fits on sev­er­al lev­els. Find out how advanced com­mu­ni­ca­tion tech­nol­o­gy affects PV oper­a­tion, main­te­nance, sys­tem design, invest­ment secu­ri­ty, profits…
Protocol Conversion
As com­mu­ni­ca­tion net­works grow in com­plex­i­ty, "plug and play" promis­es become hard­er to keep. Inter­op­er­a­ble pro­to­col con­vert­ers and soft­ware solu­tions with state-of-the-art capa­bil­i­ties and funci­tonal­i­ties can be the bridge to all the func­tions and flex­i­bil­i­ty your net­work needs.
Generation Dispatch Control Center
With a gen­er­a­tion dis­patch enter you can auto­mat­i­cal­ly con­trol the gen­er­a­tion of all pow­er plants and make direct bids for ancil­lary ser­vices on one plat­form. Check out the most effi­cient com­mu­ni­ca­tion path between gen­er­a­tion sites, grid oper­a­tors and the pow­er market.
Smart Metering
A sin­gle device that col­lects, process­es, trans­fers smart meter data and load curves from sev­er­al meters in dif­fer­ent pro­to­cols via ser­i­al or Eth­er­net, whilst pro­vid­ing advanced automa­tion func­tions? Adapt­able designs and a full com­mu­ni­ca­tion pro­to­col suite make it possible.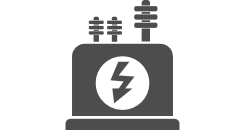 Switchgear & Transformers
Some­times you have pre­ferred gear for a project or it has already been installed, but it is lack­ing the com­mu­ni­ca­tion capa­bil­i­ties to pro­vide the automa­tion func­tions you are look­ing for. With our soft­ware core iGComms any device can be as smart as you want it to be.