Smart Solutions for Smart Grids
Making easy the grid automation
> Free IEC61850 monitoring tool
> Try our web-based SCADA
Every customer can find the most flexible solutions to automate their substations
Fitting our solutions to your needs
iGrid T&D solutions can be adapted and prepared to fit your company's requirements for new and retrofitted substations
iGrid T&D works side by side with EPC to deliver successful projects on the automation of substations, grids, or generation plants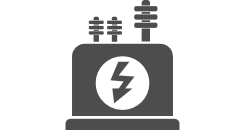 iRTU devices add intelligency to any kind of switchgear or transformer, to meet the requirements for Smart Grids
Our products fit into any energy automation project
BCU, RTUs and gateways are the main functionalities of the iRTU/iGW family. With multiple communication capabilities, they can use any standard protocol (IEC61850, IEC60870-5-104/104, DNP3.0, Modbus) to collect and send data to control center or to IEDs
The easiest way to monitor and control any grid, substation or generation plant. iControl SCADA software is designed to automate electrical facilities in the minimum available time, with all the required features, like the IEC61850 protocol or redundant control schemas
The simplest tool for viewing the events generated by a IEC61850 IED. User just needs to enter the IP address of the IED and automatically all the events will begin to be displayed. Any other setup is not required!!
The right solution for any grid automation problem
Together with our technical staff to support your projects
iGrid T&D's SCADA, RTUs, substation gateways, protocol converters and bay controllers support both IEC61850 client and server communication capabilities. When acting as IEC61850 servers, our solutions are able to map any existing IED to IEC61850 logical devices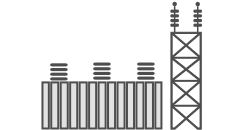 IEC61850, IEC60870-5-104 and DNP3.0 (as well as other communication protocols) are used worldwide for substations' automation. iGrid T&D solutions use all of them to have a completely interoperability with any other vendor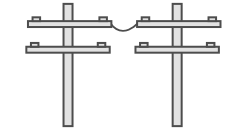 Our solutions fulfill the standards required by electrical companies for the control of Medium Voltage grids (MV/LV substations). Our devices are capable to adapt to different communication media (e.g. serial, Ethernet, GPRS/3G, PSTN) and able to handle multiple communication protocols (e.g. IEC60970-5-104, DNP3.0)
Our smart metering solutions support the most popular metering protocols (IEC60870-5-102, Modbus and DLMS) and multiple communication media. iGrid T&D is working with the most important meter manufacturers worldwide to collect and deliver metering information to the electrical market
Retrofitting electrical facilities means to use the newest devices together with the oldest ones. For these projects, flexible and adaptable protocol converters are vital devices.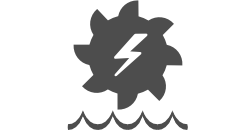 Hydroelectric generation plants require remote control following the electrical systems standards, but a higher degree of automation is requested, as special procedures are requested for actions like dams open/close, generator start/stop, etc. iGrid solutions will give you easy tools to automate small and big hydroelectric generation plants
Contact us
Our expert team of support engineers will help you from the beginning to the end of the project
Blog
Find the latest news about grid and substation automation
The project NAenCAT is applying new automation technologies on the secondary distribution grid, focused on the mid and small DSO. NAenCAT project is included on the RIS3CAT Energy community, which is supported by Acció (Agency for Business Competitiveness of the...
read more