iGW-VM – Substation Automation Software
Any hard­ware runs smooth­ly with the scal­able and easy-to-use iGW-VM automa­tion software.
Port­ing to Lin­ux & Win­dows plat­forms, from servers to embed­ded systems
Redun­dant hot-stand­by archi­tec­ture
Watch­dog and RTC functionalities
Extreme­ly scal­able and adapt­able to any par­tic­u­lar present and future needs
Sim­ple con­fig­u­ra­tion with iConf tool
Secured with IEC62351 cyber secu­ri­ty standard
PLC automa­tion with IEC61131‑3
Numer­ous com­mu­ni­ca­tion con­fig­u­ra­tions to freely adjust to sub­sta­tion requirements
Sim­ple inte­gra­tion of I/O mod­ules from the iRTU family
Our sub­sta­tion automa­tion soft­ware has been devel­oped to con­trol and mon­i­tor any sub­sta­tion (HV & MV). It sup­ports all archi­tec­tures based on Win­dows or Lin­ux servers, as well as embed­ded con­trollers, act­ing as a sub­sta­tion gate­way, bay con­troller, RTU or com­mu­ni­ca­tion front-end for SCADA systems.
The data col­lec­tion from meters, pro­tec­tion relays, and oth­er IEDs can be man­aged using any pro­to­col, inl­cud­ing IEC 60870–5, IEC 61850 (MMS/GOOSE), DNP3, DLMS, Mod­bus or Pro­come. Fur­ther, the iGW-VM can also process and trans­fer the data to one or mul­ti­ple con­trol cen­ters and SCADA mas­ter sta­tions using upstream pro­to­cols such as IEC 104, IEC 101, TASE2.0/ ICCP (IEC 60870–6), IEC 61850–90‑2, DNP3, and Mod­bus RTU/TCP.
Amongst its state-of-the-art fea­tures, the iGW-VM is able to pro­vide load shed­ding func­tion­al­i­ties, high accu­ra­cy time stamping/processing (<1ms accu­ra­cy) as well as straight­for­ward PLC programming/automation accord­ing to IEC 61131–3 via the free iConf tool.
iGW Communication Front-end
Up to thou­sands of IED
Up to 150.000 Tags
Con­nectable to 8 mas­ter stations
Substation Automation
Main Sub­sta­tion Gateway

Pro­to­col Converter

Sub­sta­tion PLC

Trans­former Front-end
Switchgear Front-end
Sub­sta­tion Automa­tion Hub
Generation Plant Monitoring & Control
Smart Meter Gateway
Meter Man­age­ment Sys­tem Front-End
Pro­to­col Converter
Load Curve Col­lec­tion & Transfer
Features & Functionalities
Full real-time sub­sta­tion equip­ment monitoring
Full IEC 61850 GOOSE & MMS integration
Inter­nal PLC based on IEC 61131–3
Alarms & events generation
High-accu­ra­cy time syn­chro­niza­tion via PTP & NTP, plus inter­nal RTC
PRP & HSR red­Box (redun­dan­cy box)
Live, remote and web based con­fig­u­ra­tion & data access
Local data stor­age freely expand­able with inte­grat­ed SD card
DLMS meter data col­lec­tion, man­age­ment, con­ver­sion and transfer
Col­lec­tion of all kinds of elec­tri­cal data from var­i­ous meters at once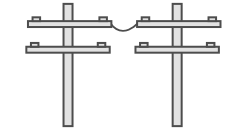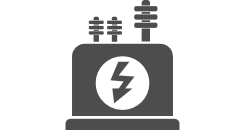 iGW-VM as Substation Gateway
Exam­ple schema of iGW-VM oper­at­ing as sub­sta­tion gate­way with hot-stand­by redundancy
Hot-Standby Redundancy
In a hot-stand­by archi­tec­ture, the active iGW con­tin­u­ous­ly feeds the record­ed data to the redun­dant stand­by iGW to ensure that the new­ly active iGW has all the his­tor­i­cal infor­ma­tion (no data loss) when the switchover occurs.
If the active RTU detects that any IED is not able to com­mu­ni­cate, it tries to access the IED via the hot-stand­by RTU, which (in the case there was a con­nec­tion prob­lem) can pass the data to the active RTU, act­ing as a ser­i­al server.
IEC61131‑3 PLC Automation
Thanks to its inter­nal PLC based on IEC 61131–3, the iRTU can pro­vide pow­er­ful automa­tion and con­trol func­tion­al­i­ties.
For exam­ple, you can eas­i­ly reuse pro­grams on dif­fer­ent projects, run mul­ti­ple PLC instances simul­ta­ne­ous­ly or use trig­gered vari­ables for con­trol com­mands and set points. It also allows to run hot pro­gram updates, stop PLC exe­cu­tions depend­ing on the qual­i­ty of select­ed PLC inputs and debug PLCs online, either cycle-by-cycle or step-by-step.
The iRTU has a high exe­cu­tion speed – a 2000 ST line pro­gram takes less than 3ms.
Cyber Security – IEC 62351
iGrid enforces sev­er­al lay­ers of secu­ri­ty mea­sures guid­ed by the propo­si­tions of the IEC 62531 stan­dard to pro­tect its devices from all kinds of threats.
The iGW-VM fea­tures Role Based Access Con­trol (RBAC) to avoid intrin­sic risks such as secu­ri­ty holes and unau­tho­rized actions by authen­ti­cat­ed users.
In addi­tion to end-to-end encryp­tions via TSL/SSL, HTTPS, SSH and stan­dard pro­ce­dures for VPNs (e.g. Open­VPN), its com­mu­ni­ca­tion can also be secured with net­work con­trol meth­ods such as fire­walls, IP fil­ters, ACL or TCP port blocks.
IEC 61850 MMS
The iGWlite can be used as a sim­ple link between seri­al­ly con­nect­ed phys­i­cal devices and log­i­cal IEC 61850 devices as it can be sim­ply con­fig­ured to map any sig­nal from all sorts of data mod­els onto IEC 61850 log­i­cal nodes, whilst also pro­vid­ing IEEE1588 / PTP time synchronization.
Thanks to its full iGrid pro­to­col stack, the iGWlite can con­vert any stan­dard or lega­cy pro­to­col such as IEC 60870–5‑103, SPAbus, Mod­bus, DLMS to IEC61850, mak­ing it com­pat­i­ble with hun­dreds of vendors.
Communication Protocols
The iGW was designed to use a high num­ber of pro­to­cols and com­mu­ni­cate with sev­er­al con­trol cen­ters at once.
The stack includes new­er pro­to­cols such as IEC 61850 MMS or GOOSE (A lev­el cer­ti­fied by DNV-KEMA), but also old­er stan­dard and pro­pri­etary pro­to­cols such as ModbusRTU/TCP, Profibus, SpaBus, Mlink or Pro­come. Oth­er sup­port­ed down­stream pro­to­cols for meters and pro­tec­tion relays are IEC 60870–5‑102/-103, IEC 62056–21 and DLMS, where­as upstream pro­to­cols for con­trol cen­ters also include IEC 60870–5‑101/-104 or DNP3.0 serial/TCP.
IP Networking
The iGW is equipped with trans­par­ent TCP bridg­ing and con­fig­urable IP rout­ing to tun­nel any ser­i­al pro­to­col (such as Mod­bus) over a TCP/IP con­nec­tion and facil­i­tate the data trans­fer through com­plex IP networks.
Its VLAN and VPN sup­port allow to improve the network's per­for­mance, sim­pli­fy­ing its traf­fic man­age­ment, design and deploy­ment and also help­ing to secure com­mu­ni­ca­tions through par­tic­u­lar­ly haz­ardous networks.
iConf – One Configuration Tool for Everything
iGrid prod­ucts, includ­ing devices oper­at­ing with iGW-VM can all be local­ly and remote­ly con­fig­ured and main­tained via USB or Eth­er­net, using iGrid's free iConf tool or stan­dard soft­ware tools such as tel­net. Alter­na­tive­ly, con­fig­u­ra­tion data can be up– or down­loaded via USB flash dri­ve, FTP man­ag­er or iConf.
We rec­om­mend using the iConf tool because it has been specif­i­cal­ly devel­oped for elec­tri­cal appli­ca­tions, sav­ing you lots of time and mon­ey through­out the con­trol sys­tem set-up and main­te­nance tasks, whilst also min­i­miz­ing your project risks.
Protocol Stack
Master/Slave IEC 60870–5‑101
Mas­ter IEC 60870–5‑102
Mas­ter IEC 60870–5‑103
Master/Slave IEC 60870–5‑104
Master/Slave DNP3.0 (ser­i­al, UDP, TCP)
Master/Slave Mod­bus­R­TU
Mas­ter Profibus DP Master/Slave
Mod­bus TCP/UDP and JBUS (mas­ter)
Mas­ter IEC 62056–21
Mas­ter DLMS
Mas­ter Spabus, Mlink, Procome
SNMP Agent/Manager
IEC 61850 MMS Client/Server
IEC 61850 GOOSE Publisher/Subscriber
General Characteristics
Easy con­fig­u­ra­tion with iConf tool
Com­mand con­sole with full infor­ma­tion on pack­et exchanges, on all avail­able protocols
Local or remote main­te­nance via USB or Eth­er­net port
Oper­at­ing Sys­tem OS Lin­ux or Win­dows based servers
Com­mand con­sole with full infor­ma­tion on pack­et exchanges, on all avail­able protocols
Inter­nal web serv­er, allow­ing real time mon­i­tor­ing of the sys­tem and all its inter­nal parameters
Com­mu­ni­ca­tion Ports Eth­er­net and ser­i­al port management
iGComms Software
LUA lan­guage & iConf can be used to cre­ate sim­ple and com­plex log­ic and math­e­mat­i­cal expressions
Secu­ri­ty IEC 62351–3 and IEC 62351–5 sup­port, includ­ing TLS/SSL, SSH and VPN connections
IEC 61131–3 automa­tion log­ic and PLC pro­gram­ming, with LD, FBD, ST and SFC editor
Redun­dan­cy iGComms includes redun­dant archi­tec­tures using hot-stand­by configuration
COMTRADE file trans­fer from IEC 61850 IEDs to con­trol center
I/O mod­ules sim­ple inte­gra­tion of iRTUe
Licens­ing USB license based on num­ber of con­nec­tions, tags and functionalities
RTC & Time Synchronization
Real-time Clock (RTC) with 1.5 ppm drift and microsec­ond res­o­lu­tion timestamp
Serv­er NTP, IEC 60870–5‑101, IEC 60870–5‑104, DNP3.0, PTP
Client IEEE1588(PTP), SNTP, IEC 60870–5‑101, IEC 60870–5‑102, IEC 60870–5‑103, IEC 60870–5‑104 DNP3.0, DLMS, Spabus, Mlink, Pro­come and Profibus DP
This Is What You Get
when you combine powerful software with optimized and flexible hardware.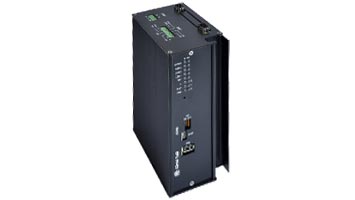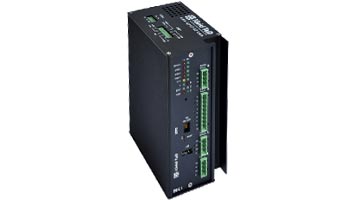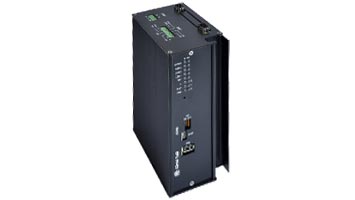 iGW – The Same Software in Its Favorite Case
The iGW is a pow­er­ful and reli­able sub­sta­tion gate­way, able to run either in stand­alone or redun­dant modes, car­ry­ing 4 ser­i­al ports and an (option­al) embed­ded Eth­er­net switch for 2 addi­tion­al Eth­er­net ports (total of 4).
iGWlite – The "Lite" Gateway
The iGWlite comes with 1 Eth­er­net, 1 RS485/RS422 and an option­al RS-232 port (cop­per or fiber) or a 2G/3G/4G modem – tak­ing lit­tle space on a DIN-Rail, but still employ­ing the full iGrid pro­to­col stack.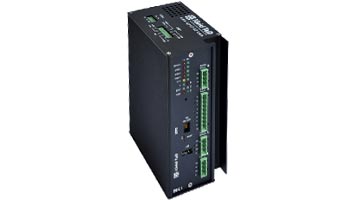 iRTU – The Gateway with Integrated I/Os
The iRTU is an intel­li­gent and scal­able bay con­troller with inter­nal and con­fig­urable I/O capa­bil­i­ties for direct data acqui­si­tion, pow­er­ful pro­to­col con­ver­sion (incl. IEC 61850), high-pre­ci­sion time­stamp­ing and an option­al embed­ded Eth­er­net switch.
Despite its focus on sub­sta­tion automa­tion, the iGW-VM can also be used to tack­le a broad vari­ety of oth­er remote con­trol and data acqui­si­tion challanges:

Substation Automation Software
Generation Control Software
Wind Farm Control
Electricity Distribution Networks
Protocol Conversion
Substation Data Acquisition and Control
Substation Gateway
Intelligent Load Shedding
Data Acquisition Gateway
Railway Control Unit
PV Plant Monitoring
Hydroelectric Power Plant Control
In this project the iGW-VM com­mu­ni­cates with over 1 mil­lion I/O points from over 200 HV and 6000 MV sub­sta­tions to sign­f­i­cant­ly reduce the num­ber of inci­dents. The iGW speeds-up main­te­nance reac­tion times by inform­ing staff imme­di­ate­ly, regar­less of time and place, send­ing dai­ly reports and real-time data through the web.
In this project the IGW-VM mon­i­tors and con­trols thou­sands of meters, col­lect­ing all their data, includ­ing load pro­files, through sev­er­al pro­to­cols (e.g. Mod­bus, IEC60870‑5–102 and DLMS) and deliv­er­ing it to a meter­ing appli­ca­tion using JSON web­ser­vices
iControl SCADA
High-per­for­mance SCADA for the visu­al­iza­tion and con­trol of sub­sta­tion data. It is able to run either in client/server or stand­alone modes, pro­vid­ing advanced func­tion­al­i­ties such as hot-stand­by redun­dan­cy, auto­mat­ic line col­or­ing, events noti­fi­ca­tion (via e‑mail and sms), SQL log­ging, and reports generation.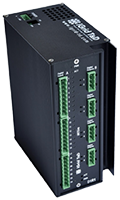 iRTUe – Remote I/O Extensions
iGWs, iRTUs and third par­ty mas­ter units can be freely extend­ed by con­nect­ing one or sev­er­al iRTUe.
They are IEC 61850 (GOOSE) com­pli­ant and come in many con­fig­u­ra­tions such as 48 DI, 16 relays, 16 AI, 24 DI + 8 relays, 24 DI + 8 AI or 8 relays + 8 AI.
Sub­sta­tion Automa­tion with IEC61850
HV Sub­sta­tions
MV Dis­tri­b­u­tion Grids
Rail­way Automation
Pro­to­col Conversion
Smart Meter­ing
Wind Farm Generation
Hydro­elec­tric Generation
Pho­to­voltaics Generation
Do you need more information?
We are hap­py to assist you!
All per­son­al data that you sub­mit us via this form will be processed by Data Con­troller IGRID, S.L. and saved into CONTACTS pro­cess­ing activ­i­tie, with the pur­pose of answer­ing your inquiry, via email or phone, and for a lat­er fol­low up. Pro­cess­ing shall be law­ful because you give us your con­sent for these spe­cif­ic pur­pos­es. Your per­son­al data will not be dis­closed to third par­ties unless forced by law. You have right to access to, rec­ti­fy, or delete your per­son­al data, and oth­er rights as explained in our Pri­va­cy Policy