NEW! iConfICD – Design ICD Files The Easy Way
Cre­ate your own con­fig­u­ra­tion files for IEC 61850 servers with the new­ly launched & easy-to-use iCon­fICD tool
Cre­ate new ICD and CID files for IEC 61850 servers intelligently
Freely con­fig­ure any of the stan­dard­'s Log­i­cal Devices, Log­i­cal Nodes & assign them to Data Objects
Define datasets, con­trol logs & report con­trol blocks (MMS buffered/unbuffered, GOOSE) and mod­i­fy any report para­me­ter, includ­ing trig­ger options
Access & mod­i­fy files line by line with­out restric­tions in XML with the intel­li­gent iEd­it tool
Val­i­date man­u­al­ly mod­i­fied files through auto­mat­ic data mod­el checks (integri­ty, SCL schema etc.)
User-friend­ly inter­face for max­i­mum sim­plic­i­ty, includ­ing com­fort­able com­mu­ni­ca­tion, attrib­ut­es and ser­vices definition
Plain view

allows you to main­tain an overview over all sig­nals, or only the ones cor­re­spond­ing to a spe­cif­ic data object, log­i­cal node or log­i­cal device

Sup­port of GGIO Log­i­cal Nodes (GGIO is not encour­aged by iGrid T&D)
Keep your SCL file size to a min­i­mum as the tool avoids the selec­tion unnec­es­sary (unused) data type templates
Define any of the stan­dard com­mand for­mats: sta­tus-only, direct-with-nor­mal-secu­ri­ty, sbo-with-nor­mal-secu­ri­ty, direct-with-enhanced-secu­ri­ty or sbo-with-enhanced-security
Strict com­pli­ance with the IEC 61850 ed.2 standard
iCon­fICD is a state-of-the-art soft­ware appli­ca­tion to cre­ate ICD and CID files for the con­fig­u­ra­tion and mod­el­ling of IEC 61850 servers. The new ICD design tool has been devel­oped by iGrid T&D to pro­vide a par­tic­u­lar­ly effi­cient envi­ron­ment for the gen­er­a­tion of ful­ly com­pli­ant SCL files for IEDs.
As the stan­dard intends, the tool can be used to set up any device sup­port­ing IEC 61850 com­mu­ni­ca­tion. It allows to cre­ate all of the stan­dard­'s Log­i­cal Devices and Log­i­cal Nodes, as well as to select the cor­re­spond­ing Data Objects, while strict­ly fol­low­ing the guide­lines of the IEC 61850 edi­tion 2 stan­dard. With the iEd­it tool, expert pro­fes­sion­als can man­u­al­ly access and mod­i­fy SCL files with­out restrictions.
Since full com­pli­ance is key, the tool has been designed to keep up with the evo­lu­tion of the stan­dard and auto­mat­i­cal­ly ensures that the SCL schema and data integri­ty match the stan­dard­'s require­ments when an ICD or CID file is gen­er­at­ed with the tool. Furter­more, manual­ly mod­i­fied SCL files can be auto­mat­i­cal­ly reviewed with a one-click val­i­da­tion function.
Beyond facil­i­tat­ing the con­fig­u­ra­tion of SCL files for IEDs, the tool also allows to define datasets, report con­trol blocks (URCB, BRCB, GOOSE), com­mu­ni­ca­tion para­me­ters, com­m­mands and dead band mea­sures. The sim­plic­i­ty and user-friend­ly inter­face of the tool opens new doors for pro­fes­sion­als with less expe­ri­ence in imple­ment­ing the pro­to­col. How­ev­er, despite its sim­plic­i­ty, we sug­gest hav­ing a clear under­stand­ing of the IEC 61850 stan­dard and its data mod­els in advance. Not sure how this tool could help your project? Get in touch with us!

What is an ICD file?
New IEDs are able to per­form many dif­fer­ent tasks with­in an elec­tri­cal dis­tri­b­u­tion net­work. In order to instan­ti­ate these func­tion­al­i­ties, sev­er­al capa­bil­i­ty sub­sets must be defined for the same device. IEC 61850 makes it pos­si­ble to trans­fer these device descrip­tions and com­mu­ni­ca­tion para­me­ters amongst dif­fer­ent vendors/manufacturers by spec­i­fy­ing a stan­dard­ized Sub­sta­tion Con­fig­u­ra­tion Lan­guage (SCL).
The IED Capa­bil­i­ty Descrip­tion (ICD) is a spe­cif­ic type of SCL file usu­al­ly sup­plied by man­u­fac­tur­ers and defines the full capa­bil­i­ty range of an IED, where­as the Con­fig­ured IED Descrip­tion (CID) file con­tains every­thing the IED needs to be con­fig­ured, includ­ing IED-rel­e­vant data from the Sub­sta­tion Con­fig­u­ra­tion Descrip­tion (SCD) file, such as the dataset def­i­n­i­tion behind a GOOSE mes­sage the IED shall receive.
iConfICD Screenshots
The open nature of the IEC 61850 stan­dard unlocks new poten­tial for future net­work adap­tions but also pro­vides imme­di­ate val­ue to all par­ties involved by enabling advanced func­tion­al­i­ties and schemes which are already being employed all over the world. As a result, over the last years IEC 61850 has spread from pilot­ting sub­sta­tion automa­tion sys­tems (SAS) to a broad and diverse range of appli­ca­tions in the ener­gy sec­tor, includ­ing dis­trib­uted gen­er­a­tion networks.
Retro­fitting an exist­ing sub­sta­tion with IEC 61850 tech­nol­o­gy or using the stan­dard as a back­bone for new net­works can result in tremen­dous cost sav­ings and strong­ly improve the effi­cien­cy and safe­ty of the network.
In order to ensure full inter­op­er­abil­i­ty, IEC 61850 turns its back on sig­nal-ori­ent­ed com­mu­ni­ca­tion, ven­dor-depen­dent libraries and divert­ing data struc­tures to become the first object-ori­ent­ed com­mu­ni­ca­tion stan­dard in the ener­gy indus­try. As a result, IEC 61850 GOOSE, MMS and SMV pro­to­cols allow to map IEDs uni­form­ly and do no longer require ven­dor-spe­cif­ic libraries. The stan­dard also moves away from hard-wired sig­nal paths to eth­er­net-based com­mu­ni­ca­tion media. This does not only reduce wiring but also enables high­er speeds, improved redun­dan­cy, high­er effi­cien­cy and oth­er advanced func­tion­al­i­ties such as sophis­ti­cat­ed log­ic schemes for sub­sta­tion pro­tec­tion and automation.
Tran­si­tion­ing to IEC 61850 is not just han­dling a new pro­to­col but adopt­ing an entire­ly new work­ing phi­los­o­phy. This can look chal­leng­ing and dis­cour­ag­ing at first sight. Our sup­port engi­neers have exten­sive expe­ri­ence in imple­ment­ing the stan­dard. We can help you with your first projects and train your staff to become ful­ly inde­pen­dent in cre­at­ing entire projects based on IEC 61850.
iCon­fICD is just a small frac­tion of our IEC 61850 solu­tions, check them out to see how you can ben­e­fit from IEC 61850.
All of our prod­ucts, from SCADA to dis­trib­uted I/Os, are advanced IEC 61850 enabled devices, speak­ing MMS & GOOSE pro­to­cols. You can get an overview below: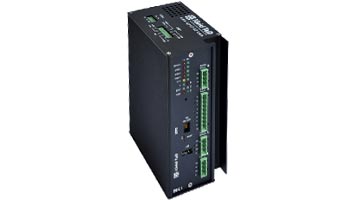 iRTUs are fre­quent­ly employed as bay con­trollers or sub­sta­tion gate­ways. They can col­lect and process data from
IEDs
and report it direct­ly to the con­trol cen­ter. For full inter­op­er­abil­i­ty, iRTUs car­ry sev­er­al ports and are able to com­mu­ni­cate with all com­mon pro­to­cols and map old ser­i­al IEDs to IEC 61850 log­i­cal nodes.
iCon­trol SCADA is the most com­fort­able and sim­ple tool to mon­i­tor and con­trol any grid, sub­sta­tion or gen­er­a­tion plant. Its intu­itive inter­face helps you save time while automat­ing your elec­tri­cal facil­i­ty and it offers all essen­tial SCADA fea­tures, such as bus­bar col­or­ing, redun­dant con­trol schemas, RBAC or han­dling the IEC 61850 protocol.
The iGWlite was specif­i­cal­ly designed for pro­to­col con­ver­sion and oth­er gate­way func­tion­al­i­ties in ener­gy appli­ca­tions and can thus han­dle the full iGrid pro­to­col suite. Although it takes lit­tle space on a DIN-Rail, it pro­vides 1 Eth­er­net and 1 RS485/RS422 port and can also car­ry an option­al RS-232 port (cop­per or fiber) or a 2G/3G/4G modem.
iRTUe remote expan­sion units can be freely con­n­tect­ed to iRTU/iGW devices and third par­ty mas­ter units to ful­fill all sorts of com­mand and acqui­si­tion requirements.
They can com­mu­ni­cate with IEC 61850 GOOSE mes­sag­ing or Mod­bus TCP/RTU and offer flex­i­ble I/O board con­fig­u­ra­tions, such as 48 DI, 16 relays, 16 AI, 24 DI + 8 relays, 24 DI + 8 AI or 8 relays + 8 AI.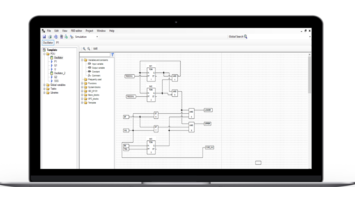 The iGW-VM is a sub­sta­tion automa­tion gate­way appli­ca­tion with par­tic­u­lar­ly strong com­mu­ni­ca­tion capa­bil­i­ties, avail­able for Debian Lin­ux and Win­dows. It sup­ports redun­dant archi­tec­tures and can act as extreme­ly scal­able bay con­troller, RTU, sub­sta­tion gate­way, or com­mu­ni­ca­tion front-end for SCADA sys­tems, con­nect­ing to more than a thou­sand IEDs simultaneously.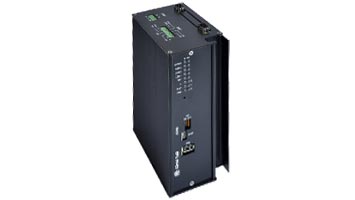 iGWs pro­vide par­tic­u­lar­ly strong pro­to­col con­ver­sion and automa­tion fea­tures (incl. IEC 61850). The S‑Series fea­tures an embed­ded Eth­er­net switch with 4 Eth­er­net ports and RSTP/ HSR/ PRP redun­dan­cy. iGWs are thus the per­fect choice to set up, automize or retro­fit gen­er­a­tion plants and high volt­age sub­sta­tions requir­ing com­plex data con­ver­sion between sev­er­al protocols.
Please fill out the reg­is­tra­tion form below to receive the unli­censed ver­sion of the iCon­fICD tool
Do you need more information?
We are hap­py to assist you!
All per­son­al data that you sub­mit us via this form will be processed by Data Con­troller IGRID, S.L. and saved into CONTACTS pro­cess­ing activ­i­tie, with the pur­pose of answer­ing your inquiry, via email or phone, and for a lat­er fol­low up. Pro­cess­ing shall be law­ful because you give us your con­sent for these spe­cif­ic pur­pos­es. Your per­son­al data will not be dis­closed to third par­ties unless forced by law. You have right to access to, rec­ti­fy, or delete your per­son­al data, and oth­er rights as explained in our Pri­va­cy Policy