FTP - File Transfer Protocol

File Transfer Protocol
The File Trans­fer Pro­to­col (FTP) stan­dard defines an appli­ca­tion lay­er net­work pro­to­col to trans­fer files from a serv­er to a client on a com­put­er network.
FTP is based on a client-serv­er mod­el archi­tec­ture using sep­a­rate con­trol and data con­nec­tions between client and server.
FTP is one of the old­est and sim­plest pro­to­cols in use today and still a con­ve­nient way to move files between clients and servers.
Users con­nect to servers via an FTP client, a sim­ple soft­ware that lets you down- and upload files from the server's direc­to­ry and sub-directories.
FTP clients must usu­al­ly authen­ti­cate them­selves with a clear-text sign-in pro­to­col, most com­mon­ly a user­name and pass­word, but can some­times also con­nect anony­mous­ly if the serv­er con­fig­u­ra­tion allows it.
FTP is often secured with SSL/TLS (FTPS) or replaced with SSH File Trans­fer Pro­to­col (SFTP) to pro­tect the user­name and pass­word and encrypt the content.
FTP is com­mon­ly used for web­site host­ing and occa­sion­al­ly for file shar­ing purposes.
FTP uses two basic chan­nels: The com­mand chan­nel con­tains the tasks involved in the file trans­fer — what files are to be accessed, are com­mands being reg­is­tered etc. The data chan­nel then trans­fers the actu­al data between devices.
FTP con­nec­tions can be in active or pas­sive mode. Active modes allow serv­er and device to open­ly com­mu­ni­cate over both chan­nels, with the serv­er active­ly estab­lish­ing the con­nec­tion by approv­ing requests for data. How­ev­er, this mode can be dis­rupt­ed by fire­walls and oth­er sim­i­lar issues, for which cas­es there is the pas­sive mode where the serv­er pays atten­tion but doesn't active­ly main­tain the con­nec­tions, allow­ing the oth­er device to do all the work.
Although HTTP is the only pro­to­col behind the web sites we vis­it and which we regard as "the inter­net," there are many oth­er pro­to­cols that, col­lec­tive­ly, make up the inter­net. Oth­er known pro­to­cols are IMAP and POP, which are used by email clients to send and receive mes­sages, while XMPP is used to send and receive instant mes­sages. In the same way, FTP is anoth­er pro­to­col of the IP suite.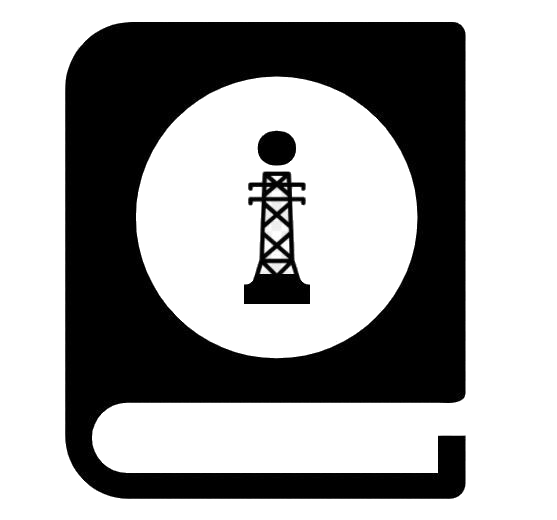 all entries sort­ed aplhabetically
Any ques­tions about this?
Ask us!
The Address Res­o­lu­tion Pro­to­col (ARP) is a com­mu­ni­ca­tion pro­to­col used for dis­cov­er­ing the link lay­er address (e.g. MAC address) that is asso­ci­at­ed with a giv­en inter­net lay­er address, com­mon­ly IPv4.
The map­ping func­tion pro­vid­ed by ARP is crit­i­cal to the Inter­net pro­to­col suite and has been imple­ment­ed with many com­bi­na­tions of net­work and data link lay­er tech­nolo­gies, such as IPv4, Chaos­net and DEC­net using IEEE 802 stan­dards, FDDI, X.25 and Frame Relay amongst others.
The File Trans­fer Pro­to­col (FTP) stan­dard defines an appli­ca­tion lay­er net­work pro­to­col to trans­fer files from a serv­er to a client on a com­put­er network.
FTP is based on a client-serv­er mod­el archi­tec­ture using sep­a­rate con­trol and data con­nec­tions between client and server.
The Hyper­text Trans­fer Pro­to­col (HTTP) is a stan­dard­ized appli­ca­tion lay­er pro­to­col for dis­trib­uted and col­lab­o­ra­tive, hyper­me­dia infor­ma­tion systems.
Along­side HTML, HTTP facil­i­tat­ed the devel­op­ment of orig­i­nal World Wide Web, the first inter­ac­tive, text-based web browser.
IP rout­ing encom­pass­es dif­fer­ent method­olo­gies to route Inter­net Pro­to­col (IP) pack­ets with­in and across IP net­works by deter­min­ing a suit­able path to trans­fer net­work pack­ets between source and des­ti­na­tion nodes in and across IP networks.
IP Rout­ing pro­to­cols enable routers to build up a for­ward­ing table that cor­re­lates final des­ti­na­tions with next hop addresses.
The Trans­mis­sion Con­trol Pro­to­col (TCP) is one of the main pro­to­cols of the Inter­net pro­to­col suite pro­vid­ing reli­able, ordered, and error-checked byte stream deliv­er­ies between host­ing appli­ca­tions com­mu­ni­cat­ing through an IP network.
Locat­ed in the Trans­port Lay­er of the TCP/IP suite, major inter­net appli­ca­tions such as the World Wide Web, email, SSL/TLS and file trans­fers rely on or run on top of TCP.
FTP and iGrid
iGrid has exten­sive expe­ri­ence in work­ing with Eth­er­net and also the IP pro­to­col suite, enc­pa­su­lat­ing, trans­fer­ing, map­ping and con­vert­ing data and pro­to­cols accross many archi­tec­tures, net­works and appli­ca­tion types.
Our devices can be con­fig­ured by upload­ing con­fig­u­ra­tion files via FTP and also report infor­ma­tion, as well as enable file down­loads via FTP.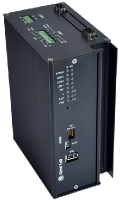 iGW‑S Substation Gateway
Pow­er­ful and reli­able sub­sta­tion gate­way, able to run either in stand­alone or redun­dant modes, with an embed­ded Eth­er­net switch (4 ports) and IEC 61850 client and serv­er capabilities.
iControl SCADA
High-per­for­mance SCADA for the visu­al­iza­tion and con­trol of sub­sta­tion data. It is able to run either in client/server or stand­alone modes, pro­vid­ing advanced func­tion­al­i­ties such as hot-stand­by redun­dan­cy, auto­mat­ic line col­or­ing, events noti­fi­ca­tion (via e‑mail and sms), SQL log­ging, and reports generation.
iGrid Solutions and Applications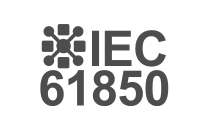 Automation with IEC 61850
The IEC 61850 stan­dard is enabling new opor­tu­ni­ties for ven­dor inter­op­er­abil­i­ty and advanced sub­sta­tion automa­tion. Find out how you can take advan­tage of IEC 61850 with easy-to-use and adapt­able solu­tions for a sim­ple migra­tion or retrofit.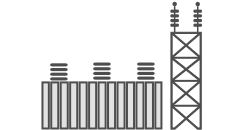 HV Substation Automation
Pow­er­ful sub­sta­tion automa­tion sys­tems often han­dle numer­ous com­mu­ni­ca­tion pro­to­cols and media with­in one net­work, which can result in expen­sive and com­plex projects. Avoid these prob­lems with inter­op­er­a­ble tech­nol­o­gy and smart con­fig­u­ra­tion tools.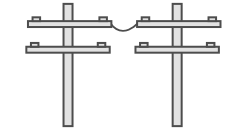 MV Distribution Grid Automation
It is often dif­fi­cult to find the exact solu­tion you need in a MV appli­ca­tion, lead­ing to high­er costs than nec­es­sary. With our scal­able and adapt­able solu­tions you will be able to only pay for what you real­ly need, with­out com­prim­is­ing on qual­i­ty or security.

Photovoltaic Power Station
Using an open and scal­able SCADA sys­tem to mon­i­tor and con­trol a PV plant comes with many ben­e­fits on sev­er­al lev­els. Find out how advanced com­mu­ni­ca­tion tech­nol­o­gy affects PV oper­a­tion, main­te­nance, sys­tem design, invest­ment secu­ri­ty, profits…
Protocol Conversion
As com­mu­ni­ca­tion net­works grow in com­plex­i­ty, "plug and play" promis­es become hard­er to keep. Inter­op­er­a­ble pro­to­col con­vert­ers and soft­ware solu­tions with state-of-the-art capa­bil­i­ties and funci­tonal­i­ties can be the bridge to all the func­tions and flex­i­bil­i­ty your net­work needs.
Generation Dispatch Control Center
With a gen­er­a­tion dis­patch enter you can auto­mat­i­cal­ly con­trol the gen­er­a­tion of all pow­er plants and make direct bids for ancil­lary ser­vices on one plat­form. Check out the most effi­cient com­mu­ni­ca­tion path between gen­er­a­tion sites, grid oper­a­tors and the pow­er market.
Smart Metering
A sin­gle device that col­lects, process­es, trans­fers smart meter data and load curves from sev­er­al meters in dif­fer­ent pro­to­cols via ser­i­al or Eth­er­net, whilst pro­vid­ing advanced automa­tion func­tions? Adapt­able designs and a full com­mu­ni­ca­tion pro­to­col suite make it possible.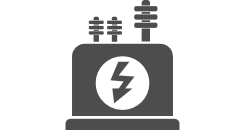 Switchgear & Transformers
Some­times you have pre­ferred gear for a project or it has already been installed, but it is lack­ing the com­mu­ni­ca­tion capa­bil­i­ties to pro­vide the automa­tion func­tions you are look­ing for. With our soft­ware core iGComms any device can be as smart as you want it to be.