The Ideal Product for Your Problem
Our pow­er­ful and ver­sa­tile prod­ucts are an upgrade to any energy automa­tion project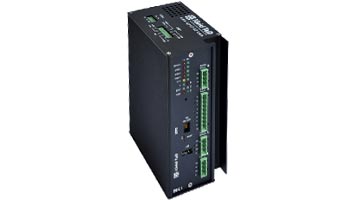 iRTUs are fre­quently employed as bay con­trollers or sub­sta­tion gate­ways. The iRTU's role in a sub­sta­tion is to col­lect and process data from old and new IEDs, report­ing directly to the control cen­ter. For full inter­op­er­abil­ity, they are capa­ble of com­mu­ni­cat­ing with all com­mon pro­to­cols and map­ping old ser­ial IEDs to IEC 61850 log­i­cal nodes.
iControl SCADA is the most com­fort­able and sim­ple tool to mon­i­tor and control any grid, sub­sta­tion or gen­er­a­tion plant. Its intu­itive inter­face helps you save time while automat­ing your elec­tri­cal facil­ity and it offers many essen­tial fea­tures, such as bus­bar col­or­ing, redun­dant control schemas, RBAC or the IEC 61850 pro­to­col.
The iGWlite was specif­i­cally designed for pro­to­col con­ver­sion and other gate­way func­tion­al­i­ties in energy appli­ca­tions and it can thus han­dle the full iGrid pro­to­col stack. Although it takes lit­tle space on a DIN-Rail, it pro­vides 1 Ethernet and 1 RS485/RS422 port and it can carry an optional RS-232 port (cop­per or fiber) or a 2G/3G/4G modem.
iRTUe remote expan­sion units can be freely con­n­tected to iRTU/iGW devices and third party mas­ter units to ful­fill all sorts of com­mand and acqui­si­tion require­ments.
They can com­mu­ni­cate with IEC 61850 GOOSE mes­sag­ing or Modbus TCP/RTU and offer flex­i­ble I/O board con­fig­u­ra­tions, such as 48 DI, 16 relays, 16 AI, 24 DI + 8 relays, 24 DI + 8 AI or 8 relays + 8 AI.
The iGW-VM is a sub­sta­tion automa­tion gate­way appli­ca­tion with par­tic­u­larly strong com­mu­ni­ca­tion capa­bil­i­ties, avail­able for Debian Linux and Windows. It sup­ports redun­dant archi­tec­tures and can act as extremely scal­able bay con­troller, RTU, sub­sta­tion gate­way, or com­mu­ni­ca­tion front-end for SCADA sys­tems, con­nect­ing to more than a thou­sand IEDs.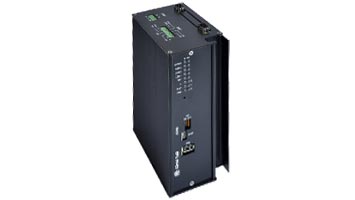 iGWs pro­vide par­tic­u­larly strong pro­to­col con­ver­sion and automa­tion fea­tures (incl. IEC 61850). The S‑Series fea­tures an embed­ded Ethernet switch with 4 Ethernet ports and RSTP/ HSR/ PRP redun­dancy. iGWs are thus the per­fect choice to set up, automize or retro­fit gen­er­a­tion plants and high volt­age sub­sta­tions requir­ing com­plex data con­ver­sion between sev­eral pro­to­cols.