PV Plant Control, Connection and Protection
Opti­mize the per­for­mance and grid con­nec­tion of your PV plants with our state-of-the-art PV package
How Do SCADAs for PV Plants Work?
In order to mon­i­tor the pho­to­volta­ic (PV) plant and con­trol its intel­li­gent devices in real time from a cen­tral mon­i­tor­ing sta­tion, the PV plant and its grid con­nec­tion (LV/MV sub­sta­tion) must be tied to a Super­vi­so­ry Con­trol and Data Acqui­si­tion (SCADA) sys­tem. The SCADA allows to visu­al­ize col­lect­ed data, pro­vid­ing plant oper­a­tors with a Human Machine Inter­face (HMI) to super­vise and con­trol the plant and its smart devices, as well as mea­sure per­for­mance and oth­er KPIs.
The com­mands from the oper­a­tor are exe­cut­ed on-site from a sin­gle access point via remote con­trol units (most com­mon­ly RTUs/gateways, some­times PLCs), which form the bridge between SCADA and PV plant by act­ing as a mas­ter to meters, pro­tec­tion relays and oth­er devices at the pow­er plant. These mas­ter units can con­trol a large num­ber of slave devices, col­lect and process their data and then route this infor­ma­tion to the con­trol center.
Why Use a PV Plant SCADA?
Make your invest­ment safer – from plan­ning phase until end of operation
Total & real-time con­trol of your PV plant (

all devices!

) to min­i­mize times of under­per­for­mance and max­i­mize avail­abil­i­ty and gen­er­a­tion output
Automized man­age­ment, SCA­DA-based net­works can react to misop­er­at­ing devices with­out requir­ing human intervention*
Pre­dict your rev­enues & con­trol your plan­t's per­for­mance on all oper­a­tion lev­els with iCon­trols weath­er fore­cast inte­gra­tion*
Eas­i­ly adapt your com­mu­ni­ca­tion net­work to future topol­o­gy changes and retrofits
Pow­er­ful analy­ses & report­ing by stor­ing all data in one place (of your choice*)
PV plants are a long-term invest­ment – stay ven­dor-inde­pen­dent
Set cus­tomiz­able alarms/reports for fault reg­u­la­tion, under­per­for­mance and oth­er events
Even more safe­ty with redun­dant net­work archi­tec­tures*
* functionalities available with iGrid T&D, but not necessarily with other providers
High­ly flex­i­ble, mod­u­lar and scal­able solu­tion, adapt­able to any sys­tem requirements/ net­work topology
Smooth approval process thanks to exten­sive com­pli­ance and cer­ti­fi­ca­tions for the industry
Sim­ple & user-friend­ly con­fig­u­ra­tion, oper­a­tion and com­mis­sion­ing
Unlim­it­ed real-time data stor­age & analy­sis for KPI cal­cu­la­tions, alarms and reports
Role-based-access-con­trol (RBAC) and IEC 62531 cyber secu­ri­ty mea­sures for 100% safety
Define auto­mat­ic set-points for dis­patch orders and oth­er automa­tion sequences based on mathematical/logical expres­sions in a sim­ple and user-friend­ly way to react to faults/events and divert­ing KPIs
Full inter­op­er­abil­i­ty in

any

PV plant

–

col­lect data through any pro­to­col (incl. IEC 61850) and map it to IEC60870‑5–104 or DNP3
Eco­nom­ic effi­cien­cy & plan­ning safe­ty from rely­ing on a full mon­i­tor­ing, con­trol and pro­tec­tion sys­tem from Thytron­ic Group
PV Monitoring and Control
PV plant man­age­ment sys­tems by iGrid T&D are a com­pre­hen­sive, ven­dor-inde­pen­dent and cus­tomiz­able approach to record­ing, pro­cess­ing, ana­lyz­ing and mon­i­tor­ing all data in real-time and gain­ing total con­trol over your solar plant.
Our iCon­trol SCADA for pho­to­volta­ic ener­gy mon­i­tor­ing and con­trol comes with all rec­om­mend­ed fea­tures for advanced and user-friend­ly plant super­vi­sion and allows to con­trol any device (incl. track­ers, invert­ers, IEDs and meters) or oper­a­tion from one sin­gle plat­form.
Thanks to the inte­gra­tion of local weath­er data, the sys­tem can con­tin­u­ous­ly com­pare expect­ed and actu­al gen­er­a­tion per­for­mance. If per­for­mance data falls under user-defined thresholds or any net­work device behaves abnor­mal­ly, the sys­tem trig­gers auto­mat­ic alarms accom­pa­nied by cus­tomiz­able reports, which can be sent via e‑mail or SMS. This allows to direct­ly inform engi­neer­ing staff, who can imme­di­ate­ly fix the prob­lem on site and review relat­ed events by access­ing the pv plant mon­i­tor­ing soft­ware via web brows­er. Per­for­mance mea­sure­ments on all oper­at­ing lev­els allow engi­neers to tar­get areas of poor per­for­mance for fine-tun­ing or recon­fig­u­ra­tion tasks, allow­ing pre­cise main­te­nance beyond the mere replace­ment of faulty equipment.
Imme­di­ate inter­ven­tions fol­low­ing faults and under­per­for­mance alarms are crit­i­cal in order to max­i­mize the plan­t's gen­er­a­tion out­put and avail­abil­i­ty. In addi­tion to oper­a­tors and engi­neer­ing staff, the pow­er plant con­troller (PPC) itself can also react to irreg­u­lar­i­ties inde­pen­dent­ly by exe­cut­ing automa­tion sequences. These can eas­i­ly be pro­grammed with the inte­grat­ed PLC automa­tion func­tion­al­i­ties (IEC 61131–3) of the iConf tool.
No hidden losses with versatile & advanced power plant controllers
Just like our soft­ware, our ver­sa­tile, high-per­for­mance hard­ware (iRTU/iGWs) can apply the entire iGrid T&D pro­to­col suite and can thus be a mas­ter to any device con­nect­ed to the PV plant or the grid-inter­fac­ing sub­sta­tion. Using iGrid T&D hard­ware as PV plant con­troller and/or sub­sta­tion RTU is in turn the eas­i­est way to main­tain full ven­dor-inde­pen­dence.
Our cost-sav­ing and secured hard­ware com­bines three dif­fer­ent roles inside of one device:
PV plant con­troller (PPC), con­trol­ling, col­lect­ing and pro­cess­ing data from all PV plant devices, such as invert­ers, track­ers, string box­es, envi­ron­men­tal sen­sors and meters.
Smart meter gate­way, map­ping meter­ing sig­nals in DLMS, Mod­bus or IEC60870‑5–102 onto upstream pro­to­cols such as DNP3 to pass the meter­ing data on to con­trol centers/ mas­ter stations.
Bay con­troller unit, con­trol­ling, col­lect­ing and pro­cess­ing data from all devices that are part of the grid connection/ sub­sta­tion and pro­tec­tion system.
How­ev­er, com­mu­ni­ca­tion pro­to­cols are not the only fac­tor to con­sid­er when one is going for max­i­mum flex­bil­i­ty and inde­pen­dence. Our prod­ucts can be ordered with a range of com­mu­ni­ca­tion ports and I/Os to serve dif­fer­ent com­mu­ni­ca­tion media. For exam­ple, an iRTU can car­ry an embed­ded Eth­er­net switch to con­nect to sev­er­al redun­dant Eth­er­net net­works, sev­er­al ser­i­al ports for ser­i­al IEDs or meters, and a GPRS modem for wire­less com­mu­ni­ca­tion with the con­trol center.
Hav­ing every­thing com­bined in one future-ori­ent­ed device saves a lot of time and mon­ey, whilst remote plant loca­tions, com­plex net­works and even­tu­al changes/replacements stop being a cost­ly threat to your invest­ment. Fur­ther pre­ven­tion against finan­cial loss­es can be pro­vid­ed by redun­dant infra­struc­ture. iRTUs/iGWs can be oper­at­ed in hot-stand­by redun­dan­cy modes and sup­port RSTP/PRP/HSR to pro­tect your net­work from all device fail­ures.
Fur­ther­more, our plant con­trollers are capa­ble of high pre­ci­sion time-syn­chron­za­tion (<1ms) via PTP or NTP and car­ry inter­nal Real-Time Clocks (RTC, 1ppm). This allows to keep on record­ing events with a micro-sec­ond time stamp­ing accu­ra­cy, even when con­nec­tion to the time source (mas­ter­clock) is lost, per­mit­ting to trace fail­ures back meticulously.
Different Devices for Different Demands
We have devel­oped a broad vari­ety of devices and device fam­i­lies with many con­fig­u­ra­tion options to cost-effec­tive solu­tions for any project requirements.
We can also announce the upcom­ing launch of the iRTU­com­pact, a new com­pact device with inte­grat­ed I/Os for gen­er­a­tion and smart meter­ing applications.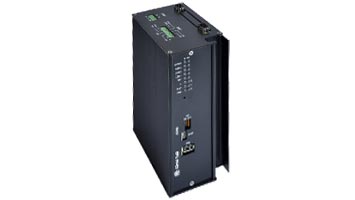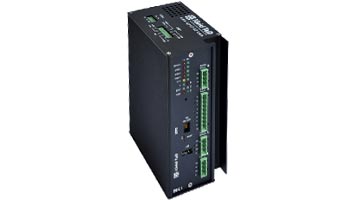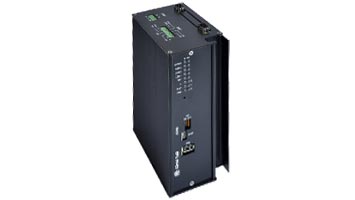 iGW – Powerful Software in Its Favorite Case
The iGW is a pow­er­ful and secure pro­to­col gate­way, pro­vid­ing advanced redun­dan­cy func­tions and car­ry­ing 2 Eth­er­net and 4 ser­i­al ports and an (option­al) embed­ded Eth­er­net switch for 2 addi­tion­al Eth­er­net ports (total of 4).
iGWlite – The "Lite" Gateway
The iGWlite car­ries the same soft­ware core as well as 1 Eth­er­net, 1 RS485/RS422 and an option­al RS-232 port (cop­per or fiber) or a 2G/3G/4G modem – tak­ing lit­tle space on a DIN-Rail, but still employ­ing the full iGrid pro­to­col stack.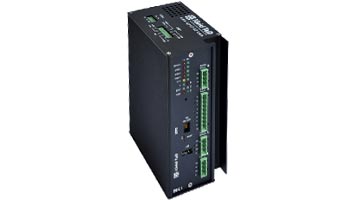 iRTU – The Gateway with Integrated I/Os
The iRTU is an reli­able and scal­able con­troller with inter­nal and con­fig­urable I/O capa­bil­i­ties for direct data acqui­si­tion, the iGrid pro­to­col stack, mul­ti­ple Eth­er­net and ser­i­al ports, high-pre­ci­sion time synch, and an option­al embed­ded Eth­er­net switch.
PV plant monitoring solution deployed in hundreds of PV plants across Turkey
Monitor and control, comfortably from anywhere with iControl
Once the data has been col­lect­ed and pre-processed by the controller/RTU/Gateway, the iCon­trol SCADA sytem steps in to visi­ual­ize, store, process and ana­lyze the data, which can range from HV/MV para­me­ters in the point of con­nec­tion to string lev­el mea­sure­ments in PV arrays.
Our SCADA can be oper­at­ed as a stand-alone sys­tem or in com­plex net­work topolo­gies, includ­ing redun­dant net­works or client-serv­er archi­tec­tures with mul­ti­ple con­trol sta­tions access­ing one mas­ter SCADA. All the infor­ma­tion col­lect­ed and gen­er­at­ed by iCon­trol can be trans­ferred to third par­ties via OPC or direct­ly stored in an SQL data­base for sys­tem analy­ses, pre­dic­tions and report­ing.
The SCADA can also gen­er­ate cus­tomiz­able reports by istelf, which can be sent auto­mat­i­cal­ly (e.g. via e‑mail and SMS) to main­te­nance teams, plant own­ers or engi­neer­ing depart­ments. In this way, one sys­tem auto­mat­i­cal­ly feeds all par­ties the infor­ma­tion they need to know, from main­te­nance tech­ni­cians to investors. These reports can include com­plete­ly cus­tomiz­able KPIs, such as plant avail­abil­i­ty or per­for­mance ratio (PR), based on all kinds of col­lect­ed data using freely defin­able math­e­mat­i­cal expressions.
The infor­ma­tion can also be accessed in real-time via web brows­er with the iCon­trol web view­er. The web-view­er is specif­i­cal­ly designed for mon­i­tor­ing the plant with­out act­ing on it. It can dis­play all list­ings, charts and schemas and fol­lows all required safe­ty mea­sures against poten­tial threats. So you can view your sys­tem's per­for­mance from any­where in the world.
Mul­ti­ple user roles can be defined for iCon­trol and the web view­er in order to ensure that only select­ed users are per­mit­ted to exe­cute cer­tain com­mands and access cer­tain infor­ma­tion. In this way, it is also pos­si­ble to sim­pli­fy the nav­i­ga­tion through the SCADA by only dis­play­ing infor­ma­tion and func­tion­al­i­ties the respec­tive user needs. As such, dif­fer­ent KPIs can be shown to dif­fer­ent users and an owner/investor can view all of his plants at once, while the oper­a­tor is lim­it­ed to view­ing plants deployed in the oper­a­tor's zone.
Our iEventsview­er is a user-friend­ly tool to view all events that have been record­ed at your solar pow­er plant. It allows to fil­ter and sort events, for instance by device, time or pow­er plant.
iCon­trol also comes with many advanced fea­tures and car­ries all essen­tial func­tion­al­i­ties for its appli­ca­tion in sub­sta­tions, e.g. bus­bar col­or­ing, PLC automa­tion and smart zoom­ing. Check them out here to see how we can not only auto­mate your plant, but also your grid integration.
iCon­trol SCADA — from GW to CC
For all lev­els, from pant/ sub­sta­tion Gate­way and SCADA HMI to Con­trol Center
Can com­mu­ni­cate with all meters and devices
Pro­vides all required func­tion­al­i­ties, such as auto­mat­ed report­ing, web inter­face, KPIs, alarm management…
How Modern SCADAs Are Bringing New Opportunities to the PV Sector
Tra­di­tion­al­ly, com­pre­hen­si­ble data visu­al­iza­tion required seper­ate mon­i­tor­ing soft­ware which would dis­play user-friend­ly graphs and reports on intu­itive dashboards.
Since a SCADA allows to remote­ly con­trol the plant and already stores oper­a­tional data, more and more SCADAs are inte­grat­ing advanced ana­lyt­ics into their sys­tem. This not only reduces com­plex­i­ty and cost, but also enables a whole new range of oppor­tu­ni­ties by orga­niz­ing both his­tor­i­cal and real-time data in nov­el ways for supe­ri­or per­for­mance man­ag­ment. Con­sid­er­ing that iper­a­tors and own­ers can com­pare per­for­mances on sev­er­al lev­els across an entire fleet of sys­tems, they can com­pare equip­ment, tech­nolo­gies, con­fig­u­ra­tions etc. to rec­og­nize trends that allow to opti­mize gen­er­a­tion out­put and revenues.
Powerful communication technology you can trust
We want to keep the oper­a­tion of your PV plant as sim­ple as pos­si­ble with­out renounc­ing advanced func­tion­al­i­ties. For this rea­son, based on our in-field expe­ri­ence, we designed pow­er­ful and flex­i­ble hard­ware for the ener­gy indus­try. Our user-friend­ly hard­ware facil­i­ti­tates smooth imple­men­ta­tions and can be eas­i­ly adjust­ed to your needs with our free & sim­ple iConf tool.
We are aware of the broad diver­si­ty of com­po­nents a sys­tem con­struc­tor is con­front­ed with. No mat­ter whether it is a mixed PV pow­er plant with dif­fer­ent invert­er types or a het­ero­ge­neous PV sys­tem with invert­ers from dif­fer­ent man­u­fac­tur­ers, with our solu­tions you no longer need to wor­ry about sys­tem topol­o­gy, com­mu­ni­ca­tion media, com­pat­i­bil­i­ty or net­work inef­fi­cien­cies.
We encour­age to set up open and scal­able com­mu­ni­ca­tion net­work archi­tec­tures, which will allow you to com­fort­ably react to any kind of changes in your PV plan­t's net­work and replace third par­ty devices at any giv­en time.
Although our devices are already con­fig­urable and ver­sa­tile by design, we also pro­vide fur­ther prod­uct con­fig­u­ra­tions and tai­lored ser­vices upon request.
Smart Metering
As required by many grid oper­a­tors, the data from each of the pow­er plants must be con­cen­trat­ed or con­vert­ed to com­mu­ni­cate with the oper­a­tor's sec­ond lev­el SCADA/HMI/CC. Our gate­ways and RTUs can­not only func­tion as a con­cen­trate the data of up to 24 meters, but also serve as com­plete com­mu­ni­ca­tion front-end for the entire pow­er plant and grid inte­gra­tion to con­nect to first or sec­ond lev­el SCADAs.
All of our prod­ucts can col­lect meter­ing data in real-time using any com­mon meter­ing pro­to­col such as IEC60870‑5–102, Mod­bus and DLMS. Pri­or to trans­fer­ring this data, the data can be direct­ly processed by the iGW/iRTU using math­e­mat­i­cal or log­i­cal expres­sions, which can be eas­i­ly defined with the user-friend­ly and free iConf tool. The con­nec­tion to the con­trol cen­ters can be estab­lished through any avail­able com­mu­ni­ca­tion net­work (GPRS, VSAT, ana­log radio, Eth­er­net, etc.) and run on pro­to­cols such as IEC 60870‑5–101/104, IEC 61850, Mod­bus or DNP3.0.
We hold longterm rela­tion­ships with major meter­ing man­u­fac­tur­ers such as Lan­dis & Gyr, Itron and Cir­cu­tor, allow­ing us to gain expe­ri­ence with their devices all around the world. Our prod­ucts are designed to col­lect all kinds of meter­ing data as for exam­ple billing infor­ma­tion, loss cal­cu­la­tions, pow­er qual­i­ty and gen­er­a­tion trends, just to name a few.
Don't let compliance be in your way
Except for the Net­work Code on Require­ments for Gen­er­a­tors (NC, RFG), which stan­dard­izes all grid con­nec­tion require­ments accross Europe, tech­ni­cal require­ments for con­nect­ing pho­to­volta­ic pow­er plants to the trans­mis­sion or dis­tri­b­u­tion grid can vary great­ly by coun­try, region or grid oper­a­tor. This makes it dif­fi­cult for man­u­fac­tur­ers to design their prod­uct for world-wide com­pli­ance. Hav­ing a prob­lem with the approval of cer­tain devices can be very cost­ly due to last-minute changes and sig­nif­i­cant delays in the project deployment.
Thanks to our expe­ri­ences with elec­tri­cal net­works and sub­sta­tions in a vari­ety of indus­tries all around the plan­et, our prod­ucts have been pre­pared for an imm­mense range of high-demand­ing require­ments and stan­dards, guar­an­tee­ing a peace­ful approval process for any project in any coun­try. Our cer­ti­fi­ca­tions range from EMC com­pat­i­bil­i­ty and com­mu­ni­ca­tion pro­to­col stan­dards like IEC 61850 to cyber secu­ri­ty means and have been assert­ed by third par­ty cer­ti­fi­ca­tion bod­ies like DNV GL/ KEMA.
Smart Protection Relays by Thytronic Group
Pro­tec­tion Relays for Feed­ers, Trans­form­ers, Capac­i­tor Banks, Gen­er­a­tors, Motors and many more
X‑MORE Family
Mul­ti-func­tion high-end IEDs for pro­tect­ing, mon­i­tor­ing and con­trol­ling pow­er systems
Accu­rate measurements

Mod­u­lar hard­ware and software

High-pre­ci­sion time synchronization
iGrid sub­sta­tion automa­tion software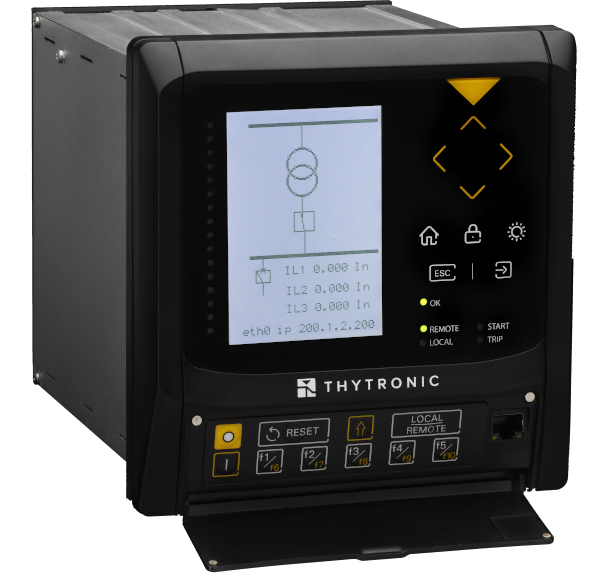 Why go for the PV package?
Aside from the advan­tages that Thytron­ic Group prod­ucts offer indi­vid­u­al­ly, exe­cut­ing the grid con­nec­tion, pro­tec­tion and super­vi­sion project under one umbrel­la brings many pos­i­tive syn­er­gies, spe­cial­ly in terms of coor­di­na­tion and inter­face engi­neer­ing between prod­ucts. The com­pa­nies are in con­stant com­mu­ni­ca­tion, con­tin­u­ous­ly work­ing togeth­er on sev­er­al projects, while the devices flu­ent­ly com­mu­ni­cate mul­ti­ple stan­dard pro­to­cols through iGrid's soft­ware core iGComms.
This leads to sign­f­i­cant cost and time sav­ings for the cus­tomer, who also ben­e­fits from:
A sin­gle con­tract for the entire package
Cost-effec­tive pro­vi­sion, sup­ply and project management
A sin­gle point of con­tact for the entire project
Quick­er start­up, comis­sion­ing and engineering
Reduced cus­tomer risk
Solution Benefits & Functions
Customizable real-time KPI calculations
Full real-time control over any installed device
Strong certifications from independent certification bodies
Maximum investment security
High cyber security standards
Optimized efficiency and generation output
Local and remote data storage
Customized training & support
Remote maintenance/ testing
Reliable and efficient protection functions
Improved reliability & security
Wireless SCADA communication
Remote substation monitoring and control
Automated generation control (AGC)
Powerful & comfortable data recording including data exports & SQL
Worldwide high and medium voltage compliance
Historical & real-time trends analysis
State-of-the-art technology (incl. IEC 61850)
Role-based access control
Engineering & maintenance cost reduction
Full interoperability and vendor-independence
Reduced space for human error
Graphical visualization of measurements & data
Simple device set-up/ deployment
Local & global alarm generation
Automatic alarms & reporting
Minimized system down-time
Secure, remote mon­i­tor­ing and con­trol soft­ware (SCADA)
Sub­sta­tion & PV plant com­mu­ni­ca­tion infra­struc­ture (SW+HW) (RTUs, Gate­ways, I/Os)
Smart meter data col­lec­tion, pro­cess­ing & transfer
Pro­tec­tion sys­tem with relays by Thytronic
Full Independence for an Open Architecture
All of our prod­ucts sup­port sev­er­al types of com­mu­ni­ca­tion media, such as wire­less (GPRS/ 3g, 4g), VSAT, ana­log radio, Eth­er­net or Ser­i­al, and can com­mu­ni­cate with the entire iGrid T&D pro­to­col suite. Thanks to our expe­ri­ences with devices from almost all known ven­dors and our pledge for stan­dard pro­to­cols, we can ensure the seam­less inte­gra­tion of our prod­ucts with any third par­ty devices.
Sleep Peacefully with Expert Cyber Security
iGrid T&D enforces sev­er­al lay­ers of secu­ri­ty mea­sures guid­ed by the propo­si­tions of the IEC 62531 stan­dard to pro­tect its devices from all kinds of threats.
Our hard­ened devices fea­ture Role Based Access Con­trol (RBAC) to avoid intrin­sic risks such as secu­ri­ty holes and unau­tho­rized actions by authen­ti­cat­ed users.
In addi­tion to end-to-end encryp­tions via TSL/SSL, HTTPS, SSH and stan­dard pro­ce­dures for VPNs (e.g. Open­VPN), its com­mu­ni­ca­tion can also be secured with net­work con­trol meth­ods such as fire­walls, IP fil­ters, ACL or TCP port blocks.
iGrid T&D Protocol Suite
Our pro­to­col suite includes new­er pro­to­cols such as IEC 61850 MMS or GOOSE (A lev­el cer­ti­fied by DNV-KEMA), but also old­er stan­dard and pro­pri­etary pro­to­cols such as ModbusRTU/TCP, Profibus, SpaBus, Mlink or Pro­come. Oth­er sup­port­ed down­stream pro­to­cols for meters and pro­tec­tion relays are IEC 60870–5‑102/-103, IEC 62056–21 and DLMS, where­as upstream pro­to­cols for con­trol cen­ters also include IEC 60870–5‑101/-104 or DNP3.0 serial/TCP.
PLC Automation
All our devices can exe­cute logical/mathematical func­tions and automa­tion sequences with super high speeds thanks to their PLC capabilities.
The inte­grat­ed PLC is high­ly scal­able and has been applied in all kinds of fields to solve a broad vari­ety of challenges.
iConf­PLC
User-friend­ly and graph­i­cal pro­gram­ming mod­ule (edi­tor) for automa­tion sequences and PLCs based on IEC 61131–3.
This project demon­strates some of the pos­si­bil­i­ties the Thytron­ic group pack­age can pro­vide. iCon­trol is used to remote­ly con­trol and super­vise over 100 pho­to­volta­ic gen­er­a­tion plants around Turkey. Each plant is owned by a dif­fer­ent investor who can access his pow­er plan­t's infor­ma­tion any­time via web brows­er. All data from solar meters and IEDs is collect­ed and con­cen­trat­ed on-site by iRTUs, which pass the data to the iCon­trol SCADA. The com­mu­ni­ca­tion sys­tem could be set up par­tic­u­lar­ly quick­ly and effi­cient­ly thanks to our long-term expe­ri­ence with pro­tec­tion relays by Thytronic.
In this project the iGW was deployed by a major meter man­u­fac­tur­er in over 150 gen­er­a­tion plans, con­cen­trat­ing 8 high-end meters through DLMS as well as map­ping and send­ing the data to the con­trol cen­ter via the IEC60870‑5–104 and Mod­bus RTU.
In this project the IGW-VM soft­ware appli­ca­tion mon­i­tors and con­trols thou­sands of meters, col­lect­ing all their data, includ­ing load pro­files, through sev­er­al pro­to­cols (e.g. Mod­bus, IEC60870‑5–102 and DLMS) and deliv­er­ing it to a meter­ing appli­ca­tion using JSON web­ser­vices
iControl SCADA
High-per­for­mance SCADA for the man­age­ment and con­trol of one or sev­er­al PV plants. It can run either in client/server or stand­alone mode, pro­vid­ing advanced func­tion­al­i­ties such as hot-stand­by redun­dan­cy, auto­mat­ic line col­or­ing, events noti­fi­ca­tion (via e‑mail and sms), SQL log­ging, advanced data ana­lyt­ics and reports generation.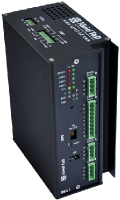 Com­pact and scal­able bay con­troller which can act as IEC 61850 client or serv­er, fea­tur­ing con­fig­urable I/O boards for direct data acqui­si­tion, high-pre­ci­sion time­stamp­ing and an option­al Eth­er­net switch for addi­tion­al Eth­er­net ports.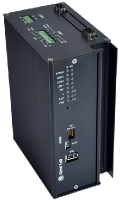 Pow­er­ful and reli­able sub­sta­tion gate­way, able to run either in stand­alone or redun­dant modes, with an embed­ded Eth­er­net switch (4 ports) and IEC 61850 client and serv­er capabilities.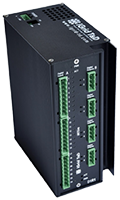 iGWs, iRTUs and third par­ty mas­ter units can be freely extend­ed by con­nect­ing one or sev­er­al iRTUe.
They are IEC 61850 (GOOSE) com­pli­ant and come in many con­fig­u­ra­tions such as 48 DI, 16 relays, 16 AI, 24 DI + 8 relays, 24 DI + 8 AI or 8 relays + 8 AI.
iGrid Solutions and Applications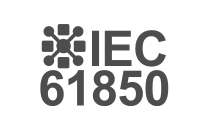 Automation with IEC 61850
The IEC 61850 stan­dard is enabling new opor­tu­ni­ties for ven­dor inter­op­er­abil­i­ty and advanced sub­sta­tion automa­tion. Find out how you can take advan­tage of IEC 61850 with easy-to-use and adapt­able solu­tions for a sim­ple migra­tion or retrofit.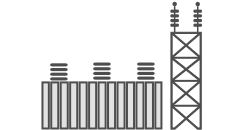 HV Substation Automation
Pow­er­ful sub­sta­tion automa­tion sys­tems often han­dle numer­ous com­mu­ni­ca­tion pro­to­cols and media with­in one net­work, which can result in expen­sive and com­plex projects. Avoid these prob­lems with inter­op­er­a­ble tech­nol­o­gy and smart con­fig­u­ra­tion tools.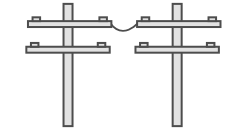 MV Distribution Grid Automation
It is often dif­fi­cult to find the exact solu­tion you need in a MV appli­ca­tion, lead­ing to high­er costs than nec­es­sary. With our scal­able and adapt­able solu­tions you will be able to only pay for what you real­ly need, with­out com­prim­is­ing on qual­i­ty or security.

Photovoltaic Power Station
Using an open and scal­able SCADA sys­tem to mon­i­tor and con­trol a PV plant comes with many ben­e­fits on sev­er­al lev­els. Find out how advanced com­mu­ni­ca­tion tech­nol­o­gy affects PV oper­a­tion, main­te­nance, sys­tem design, invest­ment secu­ri­ty, profits…
Do you need more information?
We are hap­py to assist you!
All per­son­al data that you sub­mit us via this form will be processed by Data Con­troller IGRID, S.L. and saved into CONTACTS pro­cess­ing activ­i­tie, with the pur­pose of answer­ing your inquiry, via email or phone, and for a lat­er fol­low up. Pro­cess­ing shall be law­ful because you give us your con­sent for these spe­cif­ic pur­pos­es. Your per­son­al data will not be dis­closed to third par­ties unless forced by law. You have right to access to, rec­ti­fy, or delete your per­son­al data, and oth­er rights as explained in our Pri­va­cy Policy