Grid & Substation Automation
RTU most com­mon­ly stands for Remote Ter­mi­nal Unit, but is some­times also used as an abbre­vi­a­tion for Remote Teleme­try Unit or Remote Tele­con­trol Unit.
RTUs are devices that rely on micro­proces­sors and com­mu­ni­ca­tion inter­faces to auto­mat­i­cal­ly mon­i­tor and con­trol field devices and estab­lish a bridge to the plant con­trol or SCADA (super­vi­so­ry con­trol and data acqui­si­tion) systems.
Super­vi­so­ry con­trol and data acqui­si­tion (SCADA) sys­tems col­lect, mon­i­tor and process real-time data to:
Auto­mate and con­trol indus­tri­al process­es remote­ly or locally
Pro­vide a human-machine inter­face (HMI) to direct­ly inter­act with devices such as relays, sen­sors, gen­er­a­tors, pumps, valves and others
Record events and auto­mate reporting
Sequence of events record­ing (SER) is per­formed by micro­proces­sor based sys­tems, which mon­i­tor col­lect­ed data inputs and record the time and sequences of the changes.
Sequence of events recorders rely on exter­nal time sources such as GPS or radio clocks to record the exact time of state of each change.
iGrid Solutions and Applications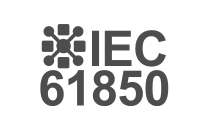 Automation with IEC 61850
The IEC 61850 stan­dard is enabling new opor­tu­ni­ties for ven­dor inter­op­er­abil­i­ty and advanced sub­sta­tion automa­tion. Find out how you can take advan­tage of IEC 61850 with easy-to-use and adapt­able solu­tions for a sim­ple migra­tion or retrofit.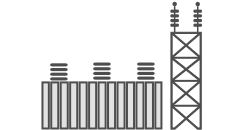 HV Substation Automation
Pow­er­ful sub­sta­tion automa­tion sys­tems often han­dle numer­ous com­mu­ni­ca­tion pro­to­cols and media with­in one net­work, which can result in expen­sive and com­plex projects. Avoid these prob­lems with inter­op­er­a­ble tech­nol­o­gy and smart con­fig­u­ra­tion tools.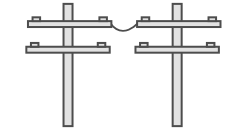 MV Distribution Grid Automation
It is often dif­fi­cult to find the exact solu­tion you need in a MV appli­ca­tion, lead­ing to high­er costs than nec­es­sary. With our scal­able and adapt­able solu­tions you will be able to only pay for what you real­ly need, with­out com­prim­is­ing on qual­i­ty or security.

Photovoltaic Power Station
Using an open and scal­able SCADA sys­tem to mon­i­tor and con­trol a PV plant comes with many ben­e­fits on sev­er­al lev­els. Find out how advanced com­mu­ni­ca­tion tech­nol­o­gy affects PV oper­a­tion, main­te­nance, sys­tem design, invest­ment secu­ri­ty, profits…