DNP3.0 - Distributed Network Protocol 3

What is the DNP3.0
protocol

?
DNP3 — Distributed Network Protocol 3
Dis­trib­uted Net­work Pro­to­col 3 (DNP3) is a set of com­mu­ni­ca­tions pro­to­cols used between com­po­nents for automa­tion sys­tems in elec­tric, indus­tri­al and water sectors.
It is a key pro­to­col in SCADA sys­tems, where it is pri­mar­i­ly used for com­mu­ni­ca­tions between a mas­ter sta­tion and RTUs or IEDs.
While IEC 60870–5 was still under devel­op­ment and was wait­ing to be stan­dard­ized, there was a need for an inter­op­er­a­ble com­mu­ni­ca­tions stan­dard to inter­con­nect var­i­ous mul­ti-ven­dor com­po­nents in the network.

Thus, in 1993, the par­tial­ly com­plet­ed

IEC 60870–5

pro­to­col spec­i­fi­ca­tions were used as a base for an open and imme­di­ate­ly imple­mentable pro­to­col that specif­i­cal­ly catered to North Amer­i­can requirements.

DNP3 is a lay­er 2 pro­to­col on the OSI model.

The pro­to­col pro­vides data frag­men­ta­tion, error detec­tion, mul­ti­plex­ing, link con­trol, pri­or­i­ti­za­tion, and lay­er 2 address­ing ser­vices.

For error detec­tion, i

t relies on cyclic redun­dan­cy check codes.

Fur­ther, it defines a trans­port func­tion (ana­log to lay­er 4) and an appli­ca­tion lay­er (lay­er 7) that defines func­tions and gener­ic data types for com­mon SCADA appli­ca­tions.

Designed for harsh envi­ron­ments, DNP3 is more robust, effi­cient, and inter­op­er­a­ble than old­er pro­to­cols like Mod­bus, which is still some­times pre­ferred for its sim­plic­i­ty.
Modbus vs DNP3
Mod­bus is an appli­ca­tion lay­er pro­to­col, where­as DNP3 con­sists of both an appli­ca­tion and data link lay­er. Anoth­er dif­fer­ence is that DNP3 also sup­ports unso­licit­ed mes­sag­ing. This means that RTUs can send updates when a change of sta­tus hap­pens, with­out wait­ing to be polled by the master.
Both pro­to­cols can be used over var­i­ous media, such as RS-232, RS-485, and TCP/IP.
While Mod­bus has a spe­cif­ic vari­ant for TCP/Ip com­munca­tions, DNP3 needs to be wrapped with­in TCP/IP.
Since you can send more data in small­er pack­ets and unlike Mod­bus, it is an event-dri­ven pro­to­col, mean­ing that net­work devices are able to trans­mit unso­licit­ed respons­es and con­ti­nu­ity is not required, using DNP3 can save lots of band­width. Fur­ther­more, DNP3 is high­ly stan­dard­ized and pro­vides high com­pat­i­bil­i­ty and inter­op­er­abil­i­ty between devices from many dif­fer­ent vendors.
Still, some pre­fer Mod­bus for its sim­plic­i­ty and the high num­ber of devices that sup­port the pro­to­col. So, both Mod­bus and DNP3 can be imple­ment­ed in func­tion­al and effi­cient SCADA sys­tems, mak­ing it strong­ly depen­dent on the project network.
IEC 104 vs DNP3
DNP3 and IEC-104 have both been specif­i­cal­ly devel­oped for SCADA com­mu­ni­ca­tion beyond the sub­sta­tion lev­el, for instance in order to con­trol a cir­cuit break­er from a Con­trol center.
How­ev­er, there are a few advan­tages of DNP3 that make it supe­ri­or in cer­tain applications.
For the trans­mis­sion of larg­er data vol­umes over longer dis­tances, DNP3 is pre­ferred as it sends larg­er but few­er data pack­ages than IEC-104, which sends a high num­ber of small packages.
DNP3 also enables faster data trans­mis­sion by oper­at­ing in high­er baud rates (num­ber of data bits trans­mit­ted in one sec­ond) than the IEC standards.
At last, if the band­width is lim­it­ed, DNP3's data pri­or­i­ty class­es (Class 1,2,3) allow the con­troller to poll in var­i­ous fre­quen­cies, as opposed to IEC-104, which only pro­vides a con­stant polling frequency.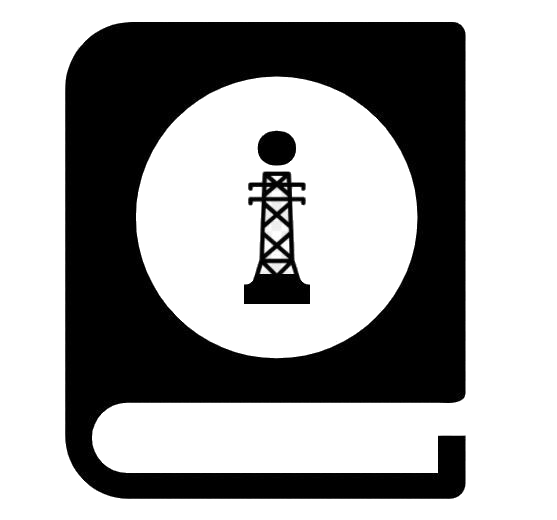 all entries sort­ed aplhabetically
Any ques­tions about this?
Ask us!
IEC 60870–5 is a pro­to­col stan­dard for tele­con­trol, telepro­tec­tion, and oth­er telecom­mu­ni­ca­tion func­tions for elec­tric pow­er systems.
IEC 60870–5‑104 (short IEC104) is a com­pan­ion stan­dard defin­ing how to extend the IEC 60870–5‑101 pro­to­col to gain net­work access using stan­dard trans­port profiles.
DLMS/COSEM (or IEC 62056) is the main glob­al stan­dard for smart ener­gy meter­ing, con­trol and man­age­ment. It includes spec­i­fi­ca­tions for media-spe­cif­ic com­mu­ni­ca­tion pro­files, an object-ori­ent­ed data mod­el and an appli­ca­tion lay­er protocol.
Mod­bus is a com­mu­ni­ca­tions pro­to­col based on master/slave (RTU) or client/server (TCP/IP) archi­tec­tures that can oper­ate on the 1st, 2nd, 7th lev­el of the OSI Model.
Orig­i­nal­ly designed in 1979 by Mod­i­con for its range of PLCs, it is now a de fac­to stan­dard com­mu­ni­ca­tions pro­to­col in the indus­try, becom­ming the most wide­ly avail­able pro­to­col for the con­nec­tion of indus­tri­al elec­tron­ic devices.
Dis­trib­uted Net­work Pro­to­col 3 (DNP3) is a set of com­mu­ni­ca­tions pro­to­cols used between com­po­nents for automa­tion sys­tems in elec­tric, indus­tri­al and water sectors.
It is a key pro­to­col in SCADA sys­tems, where it is pri­mar­i­ly used for com­mu­ni­ca­tions between a mas­ter sta­tion and RTUs or IEDs.
ICCP (Inter-Con­trol Cen­ter Com­mu­ni­ca­tions Pro­to­col) is a stan­dard pro­to­col for com­mu­ni­ca­tions between con­trol cen­ters, which is part of the IEC 60870–6 stan­dard under the name of TASE.2 Tele­con­trol Appli­ca­tion Ser­vice Ele­ment 2.
It is being used around the world to exchange data over wide area net­works (WANs) between grid oper­a­tors, util­i­ties, vir­tu­al pow­er plants, region­al con­trol cen­ters and oth­er generators.
PROFIBUS (Process Field Bus) is an open stan­dard for field­bus com­mu­ni­ca­tions in indus­tri­al automa­tion sys­tems that was first pro­mot­ed in Ger­many in 1989.
The now most com­mon­ly found "Profibus DP" pro­vides sim­ple com­mu­ni­ca­tions between Profibus mas­ters and their remote I/O slaves.
DNP3 & iGrid
We have col­lect­ed, con­vert­ed and trans­ferred data using the DNP3 pro­to­col in projects all over the world with many dif­fer­ent meters. All of our sys­tems are able to com­mu­ni­cate with and con­vert the pro­to­col accord­ing to project needs.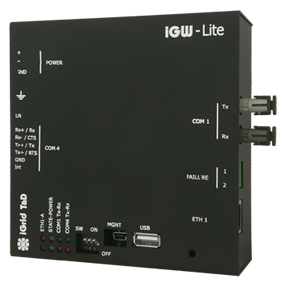 The iGWlite comes with 1 Eth­er­net, 1 RS485/RS422 and an option­al RS-232 port (cop­per or fiber) or a 2G/3G/4G mode – tak­ing lit­tle space on a DIN-Rail, but still employ­ing the full iGrid pro­to­col stack.
iControl SCADA
High-per­for­mance SCADA for the visu­al­iza­tion and con­trol of sub­sta­tion data. It is able to run either in client/server or stand­alone modes, pro­vid­ing advanced func­tion­al­i­ties such as hot-stand­by redun­dan­cy, auto­mat­ic line col­or­ing, events noti­fi­ca­tion (via e‑mail and sms), SQL log­ging, and reports generation.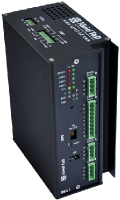 iRTU – With I/Os for Direct Data Acquisition
Com­pact and scal­able bay con­troller which can act as IEC 61850 client or serv­er, fea­tur­ing con­fig­urable I/O boards for direct data acqui­si­tion, high-pre­ci­sion time­stamp­ing and an option­al Eth­er­net switch for addi­tion­al Eth­er­net ports.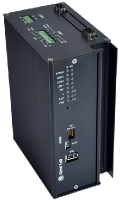 iGW‑S Substation Gateway
Pow­er­ful and reli­able sub­sta­tion gate­way, able to run either in stand­alone or redun­dant modes, with an embed­ded Eth­er­net switch (4 ports) and IEC 61850 client and serv­er capabilities.
iGrid Solutions and Applications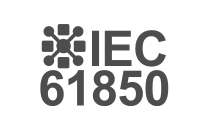 Automation with IEC 61850
The IEC 61850 stan­dard is enabling new opor­tu­ni­ties for ven­dor inter­op­er­abil­i­ty and advanced sub­sta­tion automa­tion. Find out how you can take advan­tage of IEC 61850 with easy-to-use and adapt­able solu­tions for a sim­ple migra­tion or retrofit.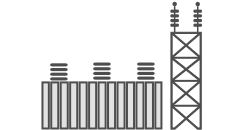 HV Substation Automation
Pow­er­ful sub­sta­tion automa­tion sys­tems often han­dle numer­ous com­mu­ni­ca­tion pro­to­cols and media with­in one net­work, which can result in expen­sive and com­plex projects. Avoid these prob­lems with inter­op­er­a­ble tech­nol­o­gy and smart con­fig­u­ra­tion tools.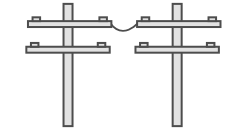 MV Distribution Grid Automation
It is often dif­fi­cult to find the exact solu­tion you need in a MV appli­ca­tion, lead­ing to high­er costs than nec­es­sary. With our scal­able and adapt­able solu­tions you will be able to only pay for what you real­ly need, with­out com­prim­is­ing on qual­i­ty or security.

Photovoltaic Power Station
Using an open and scal­able SCADA sys­tem to mon­i­tor and con­trol a PV plant comes with many ben­e­fits on sev­er­al lev­els. Find out how advanced com­mu­ni­ca­tion tech­nol­o­gy affects PV oper­a­tion, main­te­nance, sys­tem design, invest­ment secu­ri­ty, profits…
Protocol Conversion
As com­mu­ni­ca­tion net­works grow in com­plex­i­ty, "plug and play" promis­es become hard­er to keep. Inter­op­er­a­ble pro­to­col con­vert­ers and soft­ware solu­tions with state-of-the-art capa­bil­i­ties and funci­tonal­i­ties can be the bridge to all the func­tions and flex­i­bil­i­ty your net­work needs.
Generation Dispatch Control Center
With a gen­er­a­tion dis­patch enter you can auto­mat­i­cal­ly con­trol the gen­er­a­tion of all pow­er plants and make direct bids for ancil­lary ser­vices on one plat­form. Check out the most effi­cient com­mu­ni­ca­tion path between gen­er­a­tion sites, grid oper­a­tors and the pow­er market.
Smart Metering
A sin­gle device that col­lects, process­es, trans­fers smart meter data and load curves from sev­er­al meters in dif­fer­ent pro­to­cols via ser­i­al or Eth­er­net, whilst pro­vid­ing advanced automa­tion func­tions? Adapt­able designs and a full com­mu­ni­ca­tion pro­to­col suite make it possible.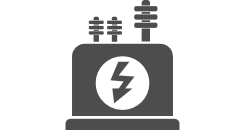 Switchgear & Transformers
Some­times you have pre­ferred gear for a project or it has already been installed, but it is lack­ing the com­mu­ni­ca­tion capa­bil­i­ties to pro­vide the automa­tion func­tions you are look­ing for. With our soft­ware core iGComms any device can be as smart as you want it to be.