Designed for Energy Networks
Our prod­ucts offer full inter­op­er­abil­ity with­out com­pro­mise.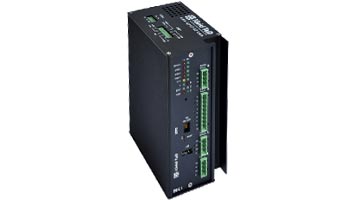 iRTUs are fre­quently employed as bay con­trollers or sub­sta­tion gate­ways. Our iRTUs are able to col­lect and process data from IEDs (both old and new) and report directly to the control cen­ter. For full inter­op­er­abil­ity, they are capa­ble of com­mu­ni­cat­ing with all com­mon pro­to­cols and map­ping old ser­ial IEDs to IEC 61850 log­i­cal nodes.
iControl SCADA is the most com­fort­able and sim­ple tool to mon­i­tor and control any grid, sub­sta­tion or gen­er­a­tion plant. Its intu­itive inter­face helps you save time while automat­ing your elec­tri­cal facil­ity and it offers many essen­tial fea­tures, such as bus­bar col­or­ing, redun­dant control schemas, RBAC or the IEC 61850 pro­to­col.
The iGWlite was specif­i­cally designed for pro­to­col con­ver­sion and other gate­way func­tion­al­i­ties in energy appli­ca­tions and it can thus han­dle the full iGrid pro­to­col stack. Although it takes lit­tle space on a DIN-Rail, it pro­vides 1 Ethernet and 1 RS485/RS422 port and it can carry an optional RS-232 port (cop­per or fiber) or a 2G/3G/4G modem.
iRTUe remote expan­sion units can be freely con­n­tected to iRTU/iGW devices and third party mas­ter units to ful­fill all sorts of com­mand and acqui­si­tion require­ments.
They can com­mu­ni­cate with IEC 61850 GOOSE mes­sag­ing or Modbus TCP/RTU and offer flex­i­ble I/O board con­fig­u­ra­tions, such as 48 DI, 16 relays, 16 AI, 24 DI + 8 relays, 24 DI + 8 AI or 8 relays + 8 AI.
The iGW-VM is a sub­sta­tion automa­tion gate­way appli­ca­tion with par­tic­u­larly strong com­mu­ni­ca­tion capa­bil­i­ties, avail­able for Debian Linux and Windows. It sup­ports redun­dant archi­tec­tures and can act as extremely scal­able bay con­troller, RTU, sub­sta­tion gate­way, or com­mu­ni­ca­tion front-end for SCADA sys­tems, con­nect­ing to more than a thou­sand IEDs.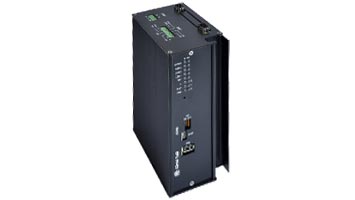 iGWs pro­vide par­tic­u­larly strong pro­to­col con­ver­sion and automa­tion fea­tures (incl. IEC 61850). The S‑Series fea­tures an embed­ded Ethernet switch with 4 Ethernet ports and RSTP/ HSR/ PRP redun­dancy. iGWs are thus the per­fect choice to set up, automize or retro­fit gen­er­a­tion plants and high volt­age sub­sta­tions requir­ing com­plex data con­ver­sion between sev­eral pro­to­cols.
The Right Solution for Your Energy Project
Our tech­ni­cal staff is ready to assist you with your par­tic­u­lar chal­lenges!
The IEC 61850 stan­dard is cre­at­ing com­pletely new opor­tu­ni­ties for ven­dor inter­op­er­abil­ity. Our full prod­uct range (includ­ing SCADA soft­ware and iRTUe expan­sion units) is thus sup­port­ing IEC 61850 client and server com­mu­ni­ca­tion, such as IEC 61850 GOOSE and MMS pro­to­cols. As a result, our solu­tions are able to map any con­nected IED data to IEC 61850 log­i­cal devices and nodes.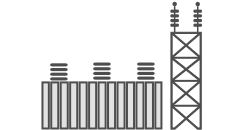 IEC 61850, IEC 60870–5‑104 and DNP3.0 are the most com­monly used com­mu­ni­ca­tion pro­to­cols for HV sub­sta­tion automa­tion.
iGrid T&D prod­ucts can use all of these and other stan­dard pro­to­cols, as well as mul­ti­ple com­mu­ni­ca­tion media, for full com­pat­i­bil­ity with third party IEDs. The result­ing flex­i­bil­ity and inter­op­er­abil­ity will facil­i­tate setting-up, retro­fitting and chang­ing your sub­sta­tion project, sav­ing you time and money.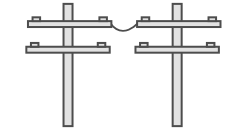 Our solu­tions were devel­oped to ful­fill all stan­dards required by elec­tri­cal com­pa­nies in the control of medium/low volt­age grids (sub­sta­tions) and are in turn par­tic­u­larly resis­tant to industry-critical soft­ware threats and phys­i­cal loads. They can use muti­ple pro­to­cols and com­mu­ni­ca­tion media at once and offer pow­er­ful func­tion­al­i­ties, such as stand-by redun­dancy fea­tures or microsec­ond time syn­chro­niza­tion via PTP.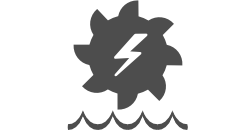 Hydroelectric gen­er­a­tion plants do not only require remote control com­ply­ing with elec­tri­cal stan­dards, but also a strong automa­tion archi­tec­ture to reli­ably trig­ger actions (dams open/close, gen­er­a­tor start/stop etc.). Our intel­li­gent soft­ware and hard­ware tools for the automa­tion of small and large-scale hydro­elec­tric gen­er­a­tion plants are easy-to-use and strongly reli­able through­out the plan­t's entire life cycle.
Our smart meter­ing solu­tions sup­port all pop­u­lar meter­ing pro­to­cols (IEC 60870–5‑102, Modbus, IEC-62056–21 and DLMS) and com­mu­ni­ca­tion media (Ethernet, wire­less and ser­ial). This flex­i­bil­ity has given us the chance to work with the most impor­tant meter man­u­fac­tur­ers on spe­cial­ized and large-scale projects world­wide; intel­li­gently col­lect­ing, pro­cess­ing and trans­fer­ring meter­ing data to the elec­tri­cal mar­ket.
The biggest chal­lenge behind retro­fitting elec­tri­cal facil­i­ties is often the com­bi­na­tion of ancient and brand new devices in one sys­tem. To ensure full inter­op­er­abil­ity with third party devices and pre­pare for future net­work changes, we devel­oped par­tic­u­larly pow­er­ful and adapt­able pro­to­col con­vert­ers and soft­ware solu­tions, pro­vid­ing state-of-the-art funci­tonal­i­ties that will make your solu­tion reli­able, sim­ple and flex­i­ble.
References From All Over the World
Have a look at our diverse port­fo­lio of suc­cess­ful projects.
Contact Us!
From the first idea to the very end – our expert sup­port engi­neers are happy to assist you through­out the entire course of the project
+34 93 502 79 84
Monday to Friday
08:00h to 17:00h
Central European Time
If you have any inquiries, do not hes­i­tate to send us a mes­sage! We will try to get back to you within 24h.
iGrid T&D Headquarters
Carrer de Marie Curie, 8–14.
Barcelona
Blog
Find the lat­est news about smart grids and sub­sta­tion automa­tion.
iGrid India Pltd has par­tic­i­pated on the Elecrama 2018 exhi­bi­tion, show­ing the iGrid solu­tions on the Venson Electric stand. During the exhi­bi­tion iGrid T&D & Thytronic staff has vis­ited the event to sup­port the local team.
read more