Smart Solutions for Smart Grids
Making easy the grid automation
> Try our SCADA solu­tion
> Free IEC61850 mon­i­tor­ing tool
> Try our SCADA web soft­ware
Every customer can find the most flexible solutions to automate their substations
Fit­ting our hard­ware and soft­ware solu­tions to your smart grid needs
iGrid T&D solu­tions can be adapted and pre­pared to fit your com­pa­ny's require­ments for new and retro­fit­ted sub­sta­tions.
iGrid T&D works side by side with EPC to deliver suc­cess­ful projects on the automa­tion of sub­sta­tions, smart grids, or gen­er­a­tion plants.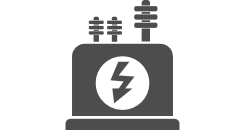 iRTU devices add intel­li­gency to any kind of switchgear or trans­former, in order to achieve the require­ments for Smart Grids.
Our products fit into any energy automation project
BCU, RTUs and gate­ways are the main func­tion­al­i­ties of the iRTU/iGW fam­ily. With mul­ti­ple com­mu­ni­ca­tion capa­bil­i­ties, so they can use any stan­dard pro­to­col (IEC61850, IEC60870‑5–104/104, DNP3.0, Mod­bus) to col­lect and send data to con­trol cen­ter or to IEDs.
The eas­i­est way to mon­i­tor and con­trol any grid, sub­sta­tion or gen­er­a­tion plant. iCon­trol SCADA soft­ware sys­tem is designed to auto­mate elec­tri­cal facil­i­ties in the min­i­mum avail­able time, with all the required fea­tures, like the IEC61850 pro­to­col or redun­dant con­trol schemas
The sim­plest tool for view­ing the events gen­er­ated by a IEC61850 IED. User just needs to enter the IP address of the IED and, as a result, auto­mat­i­cally all the events will begin to be dis­played. Any other setup is not required!
The right solution for any grid automation problem
Our tech­ni­cal staff is ready to sup­port your project
iGrid T&D's SCADA, RTUs, sub­sta­tion gate­ways, pro­to­col con­vert­ers and bay con­trollers sup­port both IEC61850 client and server com­mu­ni­ca­tion capa­bil­i­ties. In con­clu­sion, when act­ing as IEC61850 servers, our solu­tions are able to map any exist­ing IED to IEC61850 log­i­cal devices.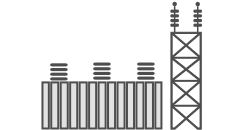 IEC61850, IEC60870‑5–104 and DNP3.0 (as well as other com­mu­ni­ca­tion pro­to­cols) are used world­wide for sub­sta­tions' automa­tion. There­fore, iGrid T&D solu­tions use all of them to have a com­pletely inter­op­er­abil­ity with any other ven­dor.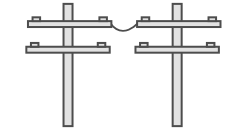 Our solu­tions ful­fill the stan­dards required by elec­tri­cal com­pa­nies for the con­trol of Medium Volt­age grids (MV/LV substations).In other words, our devices are capa­ble to adapt to dif­fer­ent com­mu­ni­ca­tion media (e.g. ser­ial, Eth­er­net, GPRS/3G, PSTN) and able to han­dle mul­ti­ple com­mu­ni­ca­tion pro­to­cols (e.g. IEC60970‑5–104, DNP3.0).
Our smart meter­ing solu­tions sup­port the most pop­u­lar meter­ing pro­to­cols (IEC60870‑5–102, Mod­bus and DLMS) and mul­ti­ple com­mu­ni­ca­tion media. As a result, iGrid T&D is work­ing with the most impor­tant meter man­u­fac­tur­ers world­wide to col­lect and deliver meter­ing infor­ma­tion to the elec­tri­cal mar­ket.
Retro­fitting elec­tri­cal facil­i­ties means to use the newest devices together with the old­est ones. Con­se­quently for these projects, flex­i­ble and adapt­able pro­to­col con­vert­ers are vital devices.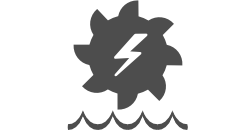 Hydro­elec­tric gen­er­a­tion plants require remote con­trol fol­low­ing the elec­tri­cal sys­tems stan­dards, but a higher degree of automa­tion is requested, as spe­cial pro­ce­dures are requested for actions like dams open/close, gen­er­a­tor start/stop, etc. There­fore, iGrid solu­tions will give you easy tools to auto­mate small and big hydro­elec­tric gen­er­a­tion plants.
Projects
Our work for power sub­sta­tions and smart grids
Contact us
Our expert team of sup­port engi­neers will help you from the begin­ning to the end of the project
Blog
Find the lat­est news about grid and sub­sta­tion automa­tion
iGrid India Pltd has par­tic­i­pated on the Ele­crama 2018 exhi­bi­tion, show­ing the iGrid solu­tions on the Ven­son Elec­tric stand. Dur­ing the exhi­bi­tion iGrid T&D & Thytronic staff has vis­ited the event to sup­port the local team.
read more